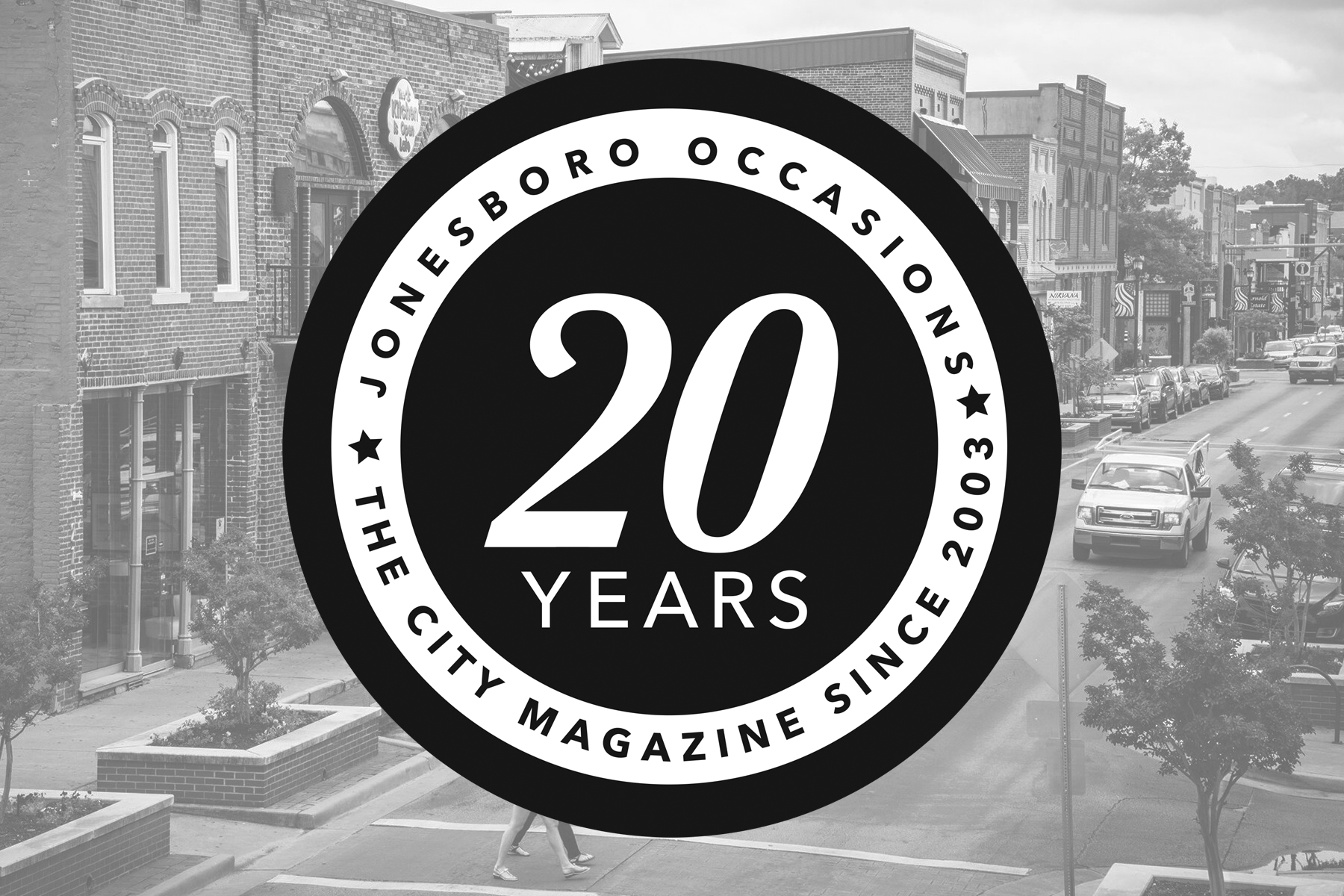 Jonesboro Occasions is Jonesboro's city magazine and is about all the best the city has to offer.

From incredible philanthropic events to fine living, Jonesboro Occasions covers what people are talking about. Chock full of color photos of high-profile people, coverage of nonprofit events and entertaining feature stories, it's the magazine Jonesboro can't wait to read.
We take our readers inside Jonesboro's most exclusive gatherings and grand occasions. We highlight philanthropy and the arts. With locally written in-depth profiles, Jonesboro Occasions showcases people who volunteer and work to make the city a better place to live.
As the city's monthly magazine, we include a complete dining guide, a calendar of major philanthropic events and special sections focusing on fashion, health, the arts, home furnishings, books and music, real estate, local retail, new professionals and more.
Jonesboro Occasions is a publication of locally-owned and operated Occasions Publishing Group located at 318 South Main Street in Downtown Jonesboro. Other publications by Occasions Publishing Group include:
Northeast Arkansas Kids' Directory monthly resource guide for kids and families in Northeast Arkansas
Jonesboro Living city guide
Campus Cash student coupon book
Our publications are dedicated to the culture and lifestyle enjoyed by readers in Northeast Arkansas and we exist to make a significant contribution to the greater good of our community. Our purpose is outlined in our mission statement:
Occasions Publishing Group is a people-focused, purpose-driven organization committed to reaching, inspiring and informing readers across Jonesboro and Northeast Arkansas.
Audrey Poff, publisher & editor of Jonesboro Occasions, previously spent nine years as a reporter for The Jonesboro Sun, served as associate editor of the Marianna Courier-Index and was a writer for the Northeast Arkansas Tribune. She has been a designated stringer for The New York Times and has also served as president of Arkansas Press Women.