"She Loves Me" A Heart-Warming Story for the Holidays
"She Loves Me" A Heart-Warming Story for the Holidays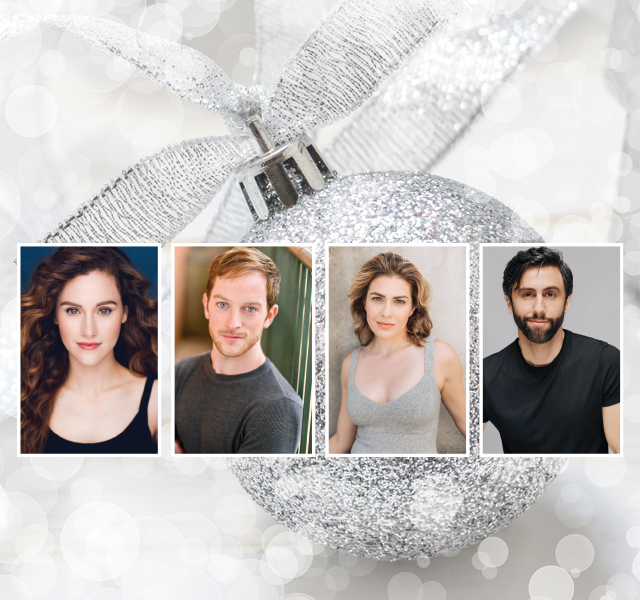 by Audrey Poff, photos submitted

Taylor Quick, a Little Rock native whose professional credits include the national tour of "Anastasia," will star as Amalia Balash in The Link Theatre Company's upcoming production of "She Loves Me."
Quick, who saw the show in New York in 2016, says she is excited about playing the role of Amalia Balash in the upcoming musical.
"Amalia is wonderful," said Quick. She is very bright, very intelligent, a lover of literature, which of course comes into play in the show, and she has such a big heart, which I love."
For those who are not familiar with the musical, Quick says it is the perfect choice for the holidays.
"Parts of the show take place around Christmas," said Quick. "It's just so charming and romantic. Everyone will love it. Everyone will leave with a smile on their face for sure. It's going to be a great show. Come see it and bring your family."
Quick will be joined on stage by fellow Broadway veterans Spencer Davis Milford ("The Winslow Boy" – Broadway) as Georg Nowack, Kate Loprest ("Hairspray" – Broadway) as Ilona Ritter and George Psomas ("South Pacific" – Broadway) as Steven Kodaly.
"She Loves Me" is an award-winning musical comedy featuring a score by Jerry Bock and Sheldon Harnick and a book by Joe Masteroff. The Link Theatre Company's production will take place Dec. 15-18 at the Simpson Theatre located in the Fowler Center on the campus of Arkansas State University in Jonesboro. Evening performances on Friday, Saturday and Sunday begin at 7:30 with matinee performances on Saturday and Sunday beginning at 2 p.m.
Broadway veteran Joe Langworth will direct and choreograph the production. Set, lighting and costume designs will be provided by Arkansas State University Department of Theatre faculty members Claire Abernathy and Jeff McLaughlin. Music direction will be provided by Mary Medrick.
Set in a 1930s European perfumery, "She Loves Me" is considered by many to be the most charming musical ever written. The play on which it is based, "Parfumerie," has inspired many adaptations, including the beloved film, "You've Got Mail," starring Meg Ryan and Tom Hanks.
Quick says she is excited about what The Link Theatre Company is doing in Jonesboro and eager to be a part of what its founders, Matt Cavenaugh and Jenny Powers, are doing for the arts.
"I think what they are doing, elevating the arts in Northeast Arkansas, is amazing and it's so important," said Quick. "It really brings the community together when you have local performers and performers coming in from New York. I am so impressed and really excited to get to perform in Jonesboro. It means the world to me to be able to give back to the arts in my home state of Arkansas."
Tickets can be purchased by visiting thelinktheatre.org or by calling the A-State Box Office at (870) 972-2781. Seating is limited for each performance. Audience members are encouraged to purchase tickets in advance.
The Link Theatre Company, founded by Broadway couple Matt Cavenaugh and Jenny Powers, is a professional theatre company located in Jonesboro. The 501(c)3 nonprofit draws on the finest Broadway, university and local talent to bring innovative musicals and plays to the Northeast Arkansas community.