A Canvas for the Community
A Canvas for the Community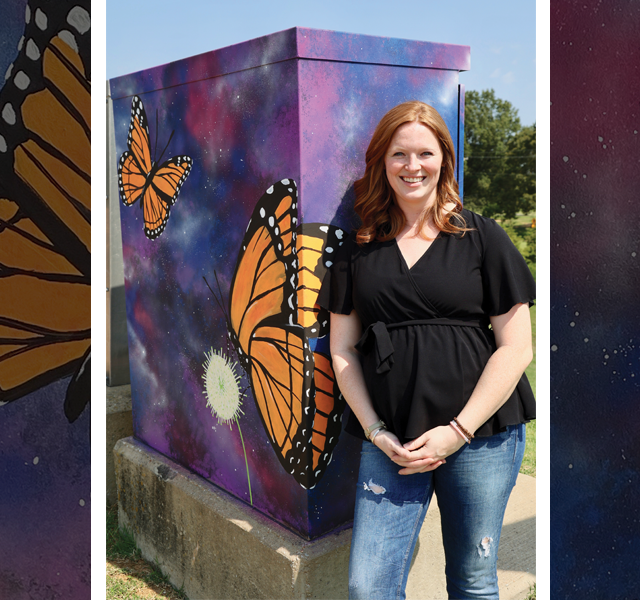 When Jonesboro's Rachel Anderson took a recent trip to Northwest Arkansas, she returned with an idea to help beautify the community by turning mundane utility cabinets into canvases for local artists.
Upon her return, Anderson, senior video analyst for the Jonesboro Police Department, said she began discussing the idea with other city officials.
"Immediately when I got back to Northeast Arkansas, I approached our traffic department (engineering department) about the possibility of even painting their cabinet boxes,"said Anderson. "They were on board, so I moved forward getting permission from the mayor's office."
Mayor Harold Copenhaver also gave his approval for the beautification project.
"Jonesboro has an abundance of young artists, and they have boundless creativity and know how to use a utility cabinet as a canvas. I've enjoyed seeing the different ideas and designs these artists have come up with," said Copenhaver.
In total, Anderson says there are 87 utility boxes in the city.
"Thirty-three of the cabinets are on city property and can be painted on site," said Anderson.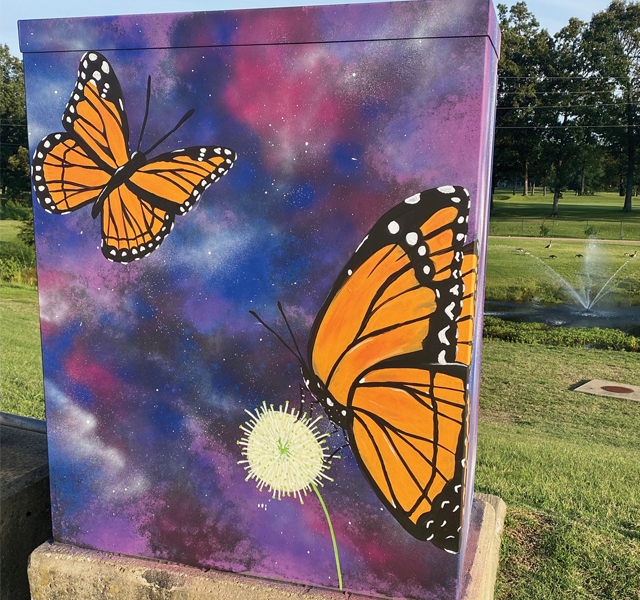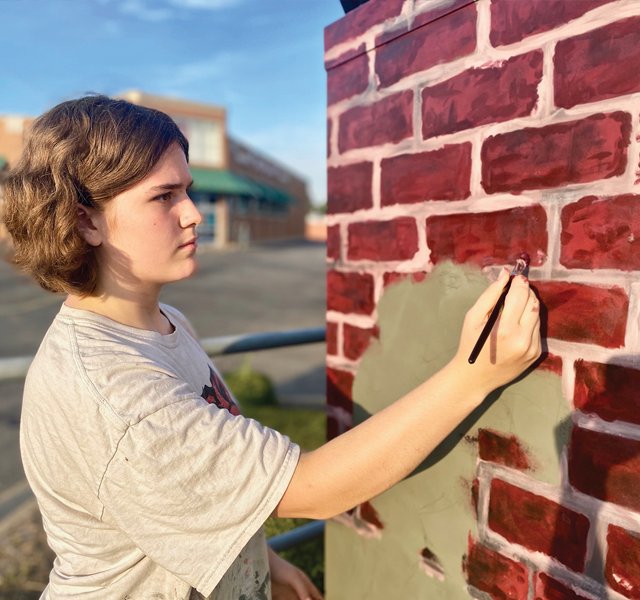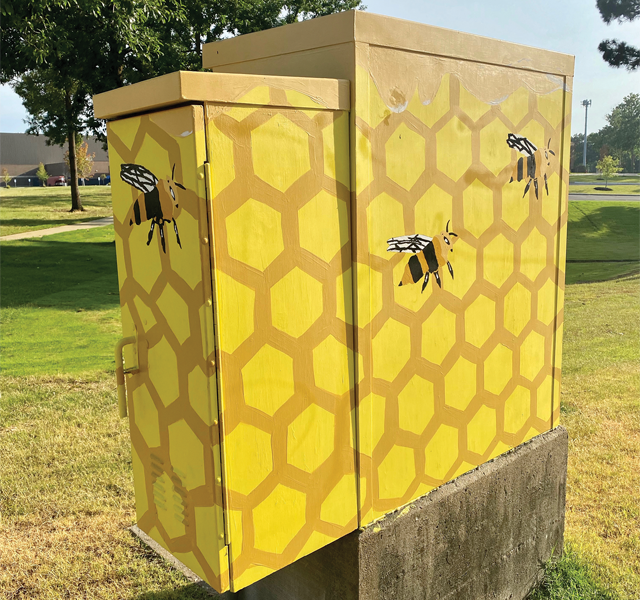 "Fifty-four of the cabinets must be wrapped – much like a vehicle – because they are on ARDOT (Arkansas Department of Transportation) property and they won't give us permission to paint on site … because it is too dangerous to paint at those locations."
To date, several individual artists have painted cabinets, as well as students in three Jonesboro Public Schools EAST programs including Annie Camp Junior High School, Jonesboro High School and International Studies.
Designs are approved before painting begins, said Anderson.
"There is a committee made up of members of the public, the Jonesboro Police Department, the mayor's office, the engineering department and the parks department," she said.
Each artist/group gets $100 credit at Ditta Ace Hardware for supplies and paint. Any expense exceeding that amount is paid by the artist.
Anderson said she is pleased with the curb appeal that the utility box art project is adding to the community.
"It's such a simple way to beautify the city," she said. "Everyone benefits from beautification projects."
Although she would like for the project to be completed as soon as possible, she estimates that it could take up to a year.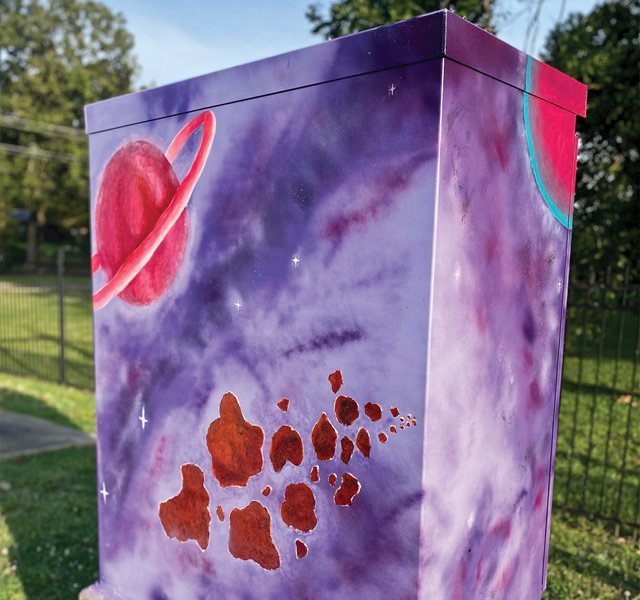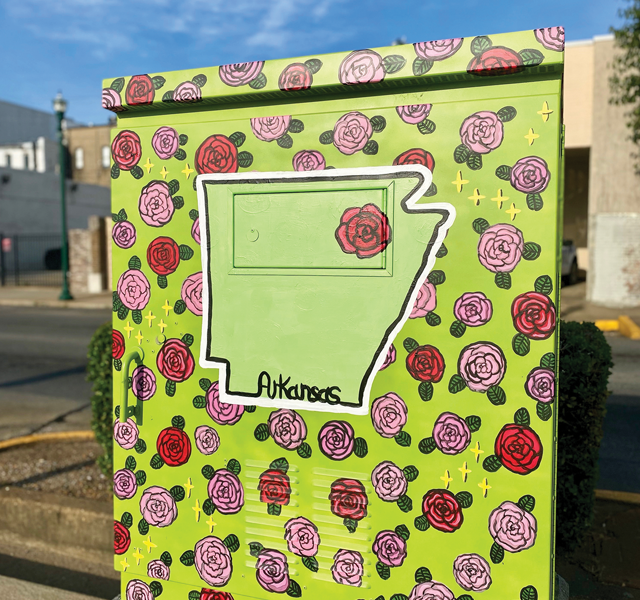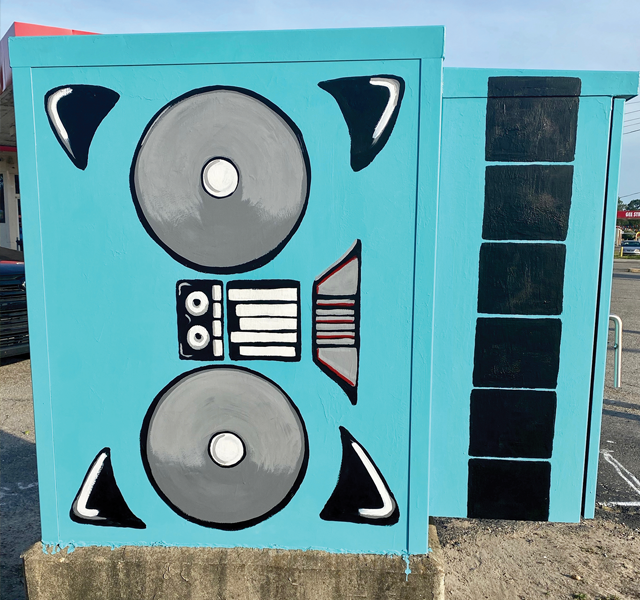 "I'd like for it to take a few months, but I'd be delighted if we were done by this time next year," she said. "The wraps will take the longest by far because I'm going to have to get separate (private) funding donations for each one."
Response from the community has been positive.
"We have heard nothing but good things from the community and are looking forward to continuing the project and getting more boxes painted," said Anderson.
The city received "a ton of submissions," she said, so they are no longer accepting artist applications. Those who would like to help support the beautification project can still contribute, however. Sponsors are needed for the utility boxes that will need to be wrapped with an artist's design instead of painted. Anyone interested in sponsoring a wrapped utility cabinet is asked to email Anderson at rachel@jonesboro.org