Arts & Culture: 'Fragments & Fabrications'
Arts & Culture: 'Fragments & Fabrications'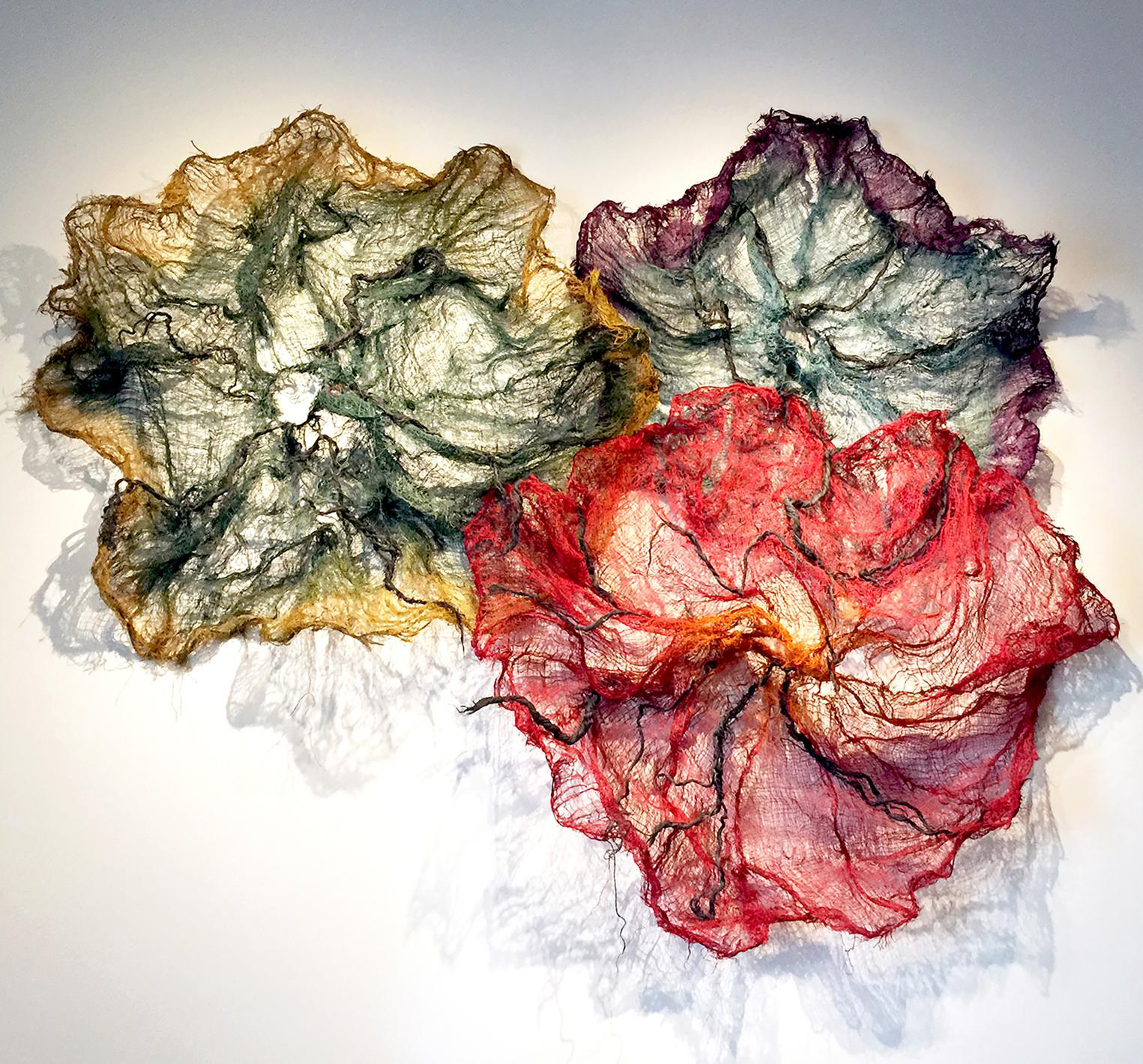 Fragments & Fabrications" will open at Bradbury Art Museum (BAM) at Arkansas State University on April 13 with an opening reception scheduled from 5-6:30 p.m.
Admission to the reception and exhibition, which continues through May 31, is free.

The exhibition explores reconstruction, deconstruction and transformation. It brings together seven artists from across the United States whose work explores these themes, whether visually, conceptually or both.
Artists included in the exhibition are Justin Favela, Jack Henry, Melissa Huang, Nnenna Okore, Kim Piotrowski, Claire Scherzinger and Zipporah Camille Thompson. These artists work with a variety of materials from oil paint to burlap to concrete to tissue paper. The result is a multifaceted exploration of creation and destruction.
Henry's mixed media sculptures explore urban landscapes, creating concrete structures that call to mind both the damage done to nature and the persistent regrowth of plant life through manmade structures; think of the way that grass grows through the cracks in a sidewalk. Okore creates textile sculptures and installations using plant-based materials—using dyes and wires to transform natural fibers into large ethereal forms. Conceptually, her work addresses issues related to waste and environmental deterioration.
Scherzinger creates entirely new environments influenced by science fiction depictions of extraterrestrial worlds. One of these worlds can be explored at BAM through a digital video piece as part of this exhibition.
Favela, Thompson, Huang and Piotrowski all explore the exhibition themes in the context of human experience. Favela uses tissue paper to replicate paintings from art history—often Mexican art history—in a way that is alluring and fun, evocative of piñatas, and also encourages a dismantling of institutional hierarchies by elevating the materials. Thompson's installations are influenced both by alchemy—a philosophy based on the transformation of matter—and the experience of being othered.
Huang glitches and deconstructs her own self-portrait in oil paintings that investigate the fabrication of idealized digital identities. Piotrowski's vivid abstractions carry hidden references to her memories and experiences; recognizable images are eroded away just enough to leave behind a sense of mystery for the viewer.
"Abstraction, both as a process and as a concept, is central to the exhibition. As viewers, we tend to have firm preconceived notions of what 'abstraction' means, but abstraction is far broader than the image we conjure up in our heads," said Madeline McMahan, registrar and preparator at Bradbury Art Museum. "It is the process of simplifying and manipulating visual information to produce something new. There is no limit to the different ways an artist can approach that process, and all of the artists in 'Fragments & Fabrications' do approach it in distinct ways and to varying degrees."
Abstraction in art involves an inherent act of deconstruction and reconstruction. As details are modified and simplified, the image undergoes a transformative process to become, perhaps, "Secrets of the Creek" by Kim Piotrowski or "Chance" by Nnenna Okore.
"It is our desire for this exhibition to be a captivating invitation to experience a variety of reimaginations of contemporary events and experiences, as well as to encounter contemporary abstraction in a new way," said McMahan. "In curating the show, we wanted it to be beautiful and thought-provoking, and we wanted it to be fun. These seven artists create phenomenal work that fulfills all our expectations. We hope viewers enjoy it as much as the BAM staff has enjoyed putting it together."
"Soup" and "Salad," the Spring 2023 Senior Exhibitions, will also be opening on April 13 and will be on view alongside "Fragments & Fabrications" until April 28.
Bradbury Art Museum is in the Fowler Center, located at 201 Olympic Drive. Hours of operation are Tuesday through Saturday from noon to 5 p.m. Viewers may also schedule a tour of the exhibition by contacting mmcmahan@astate.edu or calling (870) 972-3434. Additional details about the show are available online at BradburyArtMuseum.org.