Brewing Hope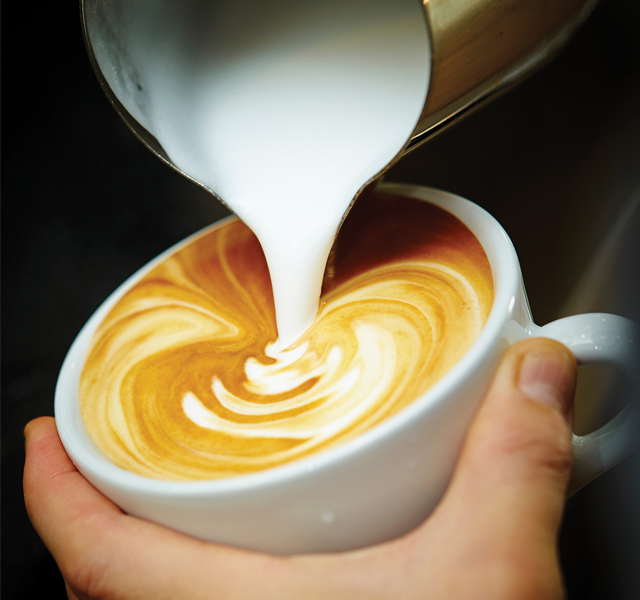 Story by Audrey Poff
In November, Hope Found of Northeast Arkansas will hold its inaugural Brewing Hope Coffee Festival offering local residents more than just an opportunity to taste some of the best coffee in the area, but also a way to support its mission of ending human trafficking.
The Brewing Hope Coffee Festival Benefiting Hope Found will take place on Nov. 11 at The Glass Factory, 313 W. Huntington Ave. in Jonesboro. The event will be held from 9 a.m. to 1 p.m.
"We are so excited to bring this festival to Jonesboro and to Northeast Arkansas as a way to celebrate coffee, fall and community," said Hope Found Executive Director Megan Brown. "All while supporting our mission to end human trafficking."
Founded in 2018, Hope Found officially became a nonprofit organization in 2019.
"Since 2018, we have helped educate more than 10,000 people including medical professionals, law enforcement, educators and youth," said Brown. "In addition, we have helped more than 115 people who were affected by human trafficking and sexual exploitation."
Hope Found fights human trafficking in Northeast Arkansas through prevention and restoration. The organization provides education to the community, exploitation prevention programs for youth, relationship centered advocacy, as well as survivor-oriented, trauma-informed, holistic care and coordination for victims.
The inaugural coffee festival is a fundraising event that will feature coffee shops and related vendors from across Northeast Arkansas.
The in-person event will be held at The Glass Factory in Downtown Jonesboro where the air will be filled with aromatic brews and delicious treats. Attendees will sip on various coffees from local shops and vote on their favorite brews in the People's Choice category.
Organizers say there will be more to the event than coffee — there will be bakeries and other related vendors, too. The event will also feature live music and a VR Interactive experience from Hope Found where attendees can walk in the shoes of Lisa, a victim of trafficking, and learn more about her story so that they can learn how to prevent this happening to others. Live music by Cory Jackson will be included and door prizes will be given.
Presale tickets are available until Nov. 9 for $15 dollars. General admission tickets at the door are $20. Veterans and kids under 10 will be admitted free.
For more information, visit hopefoundnea.org.