Celebrating 10 Years of 'Arkansas Roots'
Celebrating 10 Years of 'Arkansas Roots'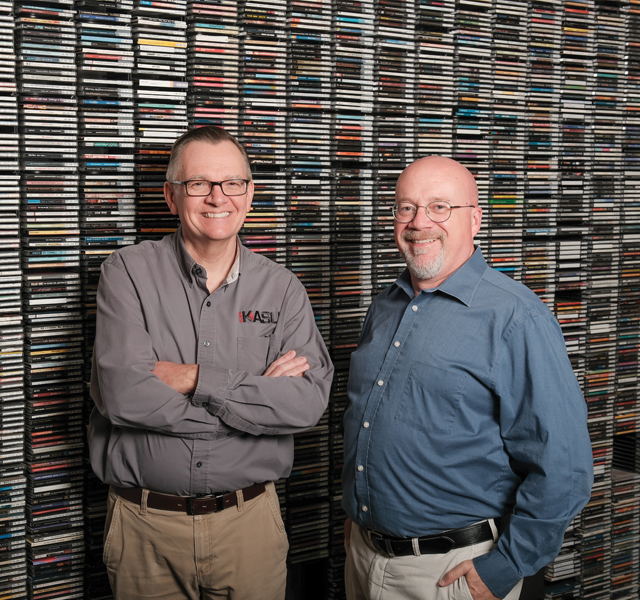 By Audrey Poff, Photography by Melissa Donner
KASU, the public media service of Arkansas State University, will celebrate the 10th anniversary of what has become its flagship radio program, "Arkansas Roots," with a commemorative concert in December.
KASU program director Marty Scarbrough, station manager Mark Smith and former station manager Mike Doyle have been gearing up for the event for months. The trio announced plans for the upcoming concert during a broadcast of Arkansas Roots in August.
The concert is scheduled for Dec. 2, which will be the 10th anniversary of the premiere of "Arkansas Roots." The show began as a music program featuring songs by Arkansas-connected musicians from the past and the present in virtually all musical styles and genres.
While the show today still includes music, it has evolved into a magazine-type program with multiple features regarding Arkansas' music, arts and culture. "Arkansas Roots" is heard from noon to 1 p.m. weekdays and from noon to 3 p.m. Saturdays on 91.9 FM and at KASU.org.
Doyle, a native of Lawrence County, received his degree in radio-television at A-State and worked in commercial radio for 10 years before returning to his alma mater to teach. He retired in 2018 after serving as an instructor in creative media production and managed KASU during his last decade in the department. Today, he continues to serve as a volunteer host/producer for KASU.
"Even though I'm retired, I get to see my 'old gang' at KASU when I go to campus to 'work' (volunteer) four or five hours a week and produce 'Music from the Isles' and 'Mike's Picks,' which are weekly program segments. I like to stay busy and socially connected."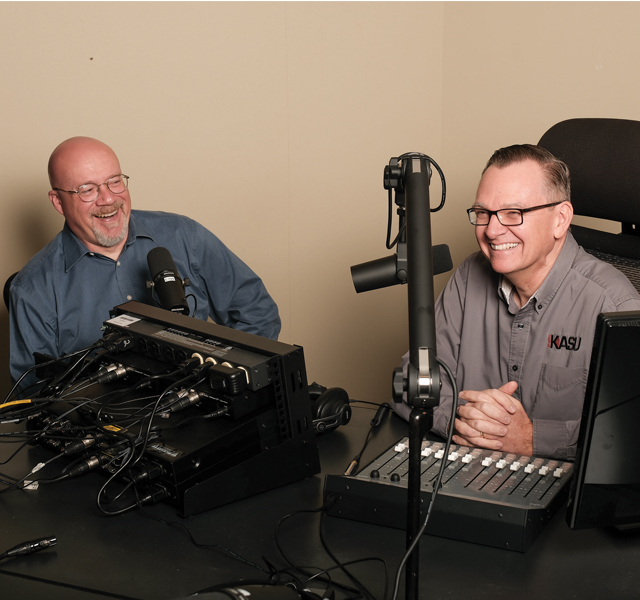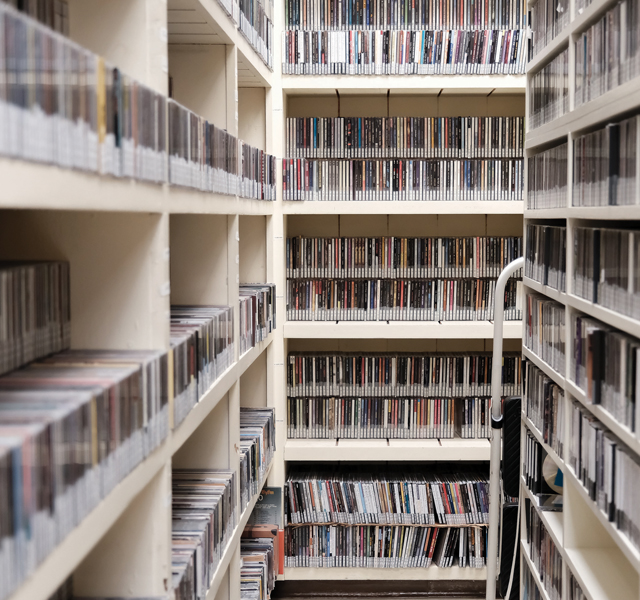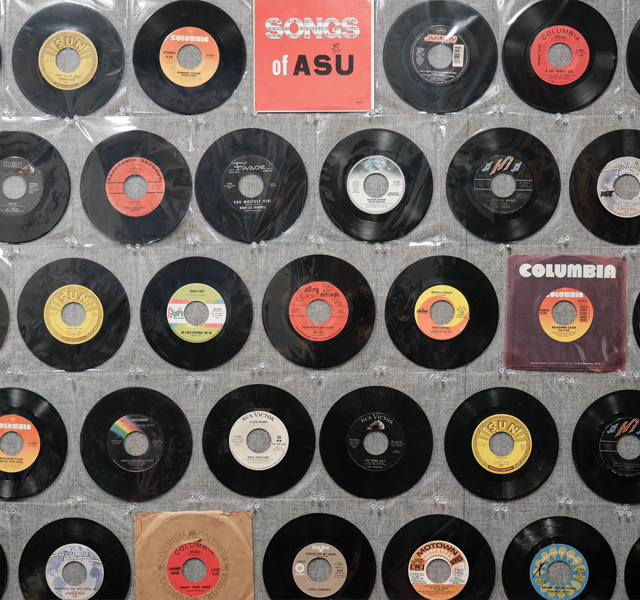 Both Doyle and Scarbrough were instrumental in the creation of "Arkansas Roots."
"We had launched a daytime format of NPR (National Public Radio) news and discussion programs about 2010 at KASU, with jazz and classical music at night," said Doyle. "By 2013, I felt that 14 hours of straight news and talk (5 a.m. to 7 p.m., Monday through Friday) might need a musical break in the noon hour. Program Director Marty Scarbrough suggested to me that we launch a one-hour program of music by singers and musicians from Arkansas. I liked his idea, but I asked him, 'Do you think we have enough Arkansas-based music to fill an hour every day?' After we began to do the research, we were amazed that so much of American music of the last century or so has strong Arkansas connections. Our state is a microcosm of every genre of American music."
"Mike and I quickly learned that there is certainly enough of such music," said Scarbrough, who earned his degree in broadcasting from Murray State University in Murray, Ky., and has worked in public radio for 34 years. He has been employed by KASU since 1992.
"Over the past 10 years, KASU has collected almost 30,000 songs by musicians who either were born in Arkansas, grew up in Arkansas, lived here for a significant period, or currently live in our state," he said. "And we are still actively collecting music. We desire to have the largest collection of Arkansas musical recordings in the world, and we share music from this collection every day on the 'Arkansas Roots' radio program."
The program has continued to evolve during the past decade.
"When the radio program premiered, it was primarily an hour of music with Mike Doyle and I serving as hosts, giving listeners context and historical information about the musicians and their songs," said Scarbrough. "Later, conversations with musicians about their upcoming concerts in our region were included in the program. Those conversations expanded to people involved in artistic endeavors beyond music, as we spoke with creative people regarding community theater productions, art exhibitions and other cultural events. Conversations with musicians about their recently released albums and EPs are also now included in the program.
"Numerous 'correspondents' have also been added to 'Arkansas Roots,' as volunteers with expertise and insights into Arkansas music share their knowledge with listeners through regular conversations with me."

Those correspondents include:
• Award-winning country music singer-songwriter from Conway, Erin Enderlin.
• A-State Professor Emeritus Dr. Bill Clements, host of KASU's long-running folk music program, "Tradition."
• Professional jazz drummer Hal Smith of Searcy.
• Local musician and music historian "Hairy" Larry Heyl, host of KASU's "Something Blue" program.
• German music journalist Alex Petrauskas, who has done extensive research into 1950s and 1960s music from Arkansas.
• Long-time area broadcaster Dennis Rogers, who hosts KASU's "Mr. Rogers Rock Collection" program.
• A-State Music Department Professor Dr. Ed Owen, who hosts KASU's "In Performance At A-State" program.
In addition, Scarbrough said two other features are also now broadcast on KASU as part of the "Arkansas Roots" program: Stephen Koch's "Arkansongs" (which is currently celebrating its 25th anniversary) and Rich Carvell's "Stories of Arkansas' Cities and Towns."
Also, Scarbrough said when "Arkansas Roots" premiered on KASU on Dec. 2, 2013, it was heard in the noon hour during weekdays. After numerous KASU listeners commented that, because it was broadcast during the workday, they could seldom hear it, a Saturday edition of the program was later launched, running from noon to 3 p.m. on Saturdays in addition to the regular weekday broadcasts.

As the "Arkansas Roots "radio program celebrates its 10th anniversary, Doyle says he is excited to bring more attention "to the great musical heritage of Arkansas."
"The breadth of Arkansas music is very wide," said Scarbrough. "Significant figures in rock-and-roll, country music, the blues, folk music, bluegrass, gospel music, rockabilly music, jazz and classical music have all emerged from the state of Arkansas. Arkansans are well-represented in all music Halls of Fame. The contributions of these Arkansans to America's musical tapestry cannot be underestimated or overlooked. This concert will certainly entertain the audience with some phenomenal musical performances, but it will also inform (and perhaps surprise) people about our state's incredible musical heritage."

Smith, a native of Kennett, Mo., and 1986 graduate of A-State's Radio-TV program, joined the KASU staff in 1990. He says he is excited for attendees to hear the musicians that will be performing for the upcoming 10th Anniversary celebration.
"They are absolutely phenomenal," he said. "I think everyone needs to hear the kind of musical talent we have right here in our region, and to hear them showcasing the incredible history of musical talent that comes from our state."
Doyle credits Scarbrough and Smith for the effort that has gone into planning the concert, which he says was done with input from staff.
"I contacted long-time Batesville, Arkansas, guitarist Danny Dozier with my idea for a concert of current Arkansas musicians performing the songs by other nationally and internationally known Arkansas musicians," said Scarbrough. "Danny founded the Lockhouse Orchestra, a rock band which has presented tribute concerts to the music of artists like the Beatles, Fleetwood Mac, Sheryl Crow, Levon Helm and many others. Danny enthusiastically said that the Lockhouse Orchestra would be willing to perform at this event and assembled a group of top-tier acoustic musicians from the state, which will perform country, folk and gospel music in the first half of the concert. Then, for the second half of the show, the Lockhouse Orchestra will play country, rock, blues and other styles of music with special guests including saxophonist Eric South, harmonica player Hal Vandiver and the five-piece Batesville Brass Society.
"There are a lot of discussions and details to get through to schedule the date, the venue, the band, the refreshments," said Smith. "Then, you have to get set up for ticket sales, security, promotion … it's a lot of work. But it's worth it when you see it all come together."
Doyle said there are several "heritage artists" who will be receiving tribute during the anniversary concert.
"Heritage artists would be icons from our station's rich musical past," he explained. "For example, four heritage artists have sections of U.S. highways in our state named for them. In order of birth years, those would be Sister Rosetta Tharpe, Louis Jordan, Johnny Cash and Levon Helm. Songs made famous by each of those will be performed on the night of Dec. 2 by our Riceland Hall performers."
Doyle cited another example of heritage artists in the state.
"In the rural part of St. Francis County, two American musical icons were born within just a few miles of each other, Charlie Rich in 1932 and Al Green in 1946," he said. "Charlie was white; Al was black. They didn't know each other growing up; Charlie went to a white high school in Forrest City; Al went to a black high school. But their musical styles intertwined – both assimilated rhythm and blues, jazz, soul, and country. This kind of musical stew came from the Delta of East Arkansas, and it helped change the musical world."
The 19 musicians performing at this event have decades-long musical resumes, said Scarbrough.
Musicians who will be performing at the event have appeared on the television programs "The Tonight Show," "Late Night with David Letterman," "Austin City Limits," "Hee Haw," "Nashville Now," "You Can Be A Star" and the Jerry Lewis Labor Day MDA Telethon. They have also performed on nationally known radio programs such as "The Grand Ole Opry," "The WoodSongs Old Time Radio Hour," "The Louisiana Hayride," "Ozark Highlands Radio" and "At Home in the Country." Plus, Scarbrough added, these musicians have been featured on thousands of recordings, either as session musicians for other artists in country, pop, rock, folk, gospel and bluegrass music, in addition to producing their own musical projects.
Organizers hope the community will support the upcoming concert, which will benefit KASU.
"KASU is a non-profit, listener-supported, local public media service," said Scarbrough. "We, at KASU, produce musical programs unlike any others heard on other local radio stations, one of which is 'Arkansas Roots.' In addition to the musical content on KASU, the station also features local news and conversations with newsmakers, informing and educating the community about events and issues which impact people in our region. KASU relies on community financial support, not commercial advertising, as the station provides this unique programming to the community."
Community support is vital to public radio, organizers say.
"There's no other media outlet that can provide the range of music, varied viewpoints, comprehensive news coverage and the coverage of the arts that KASU can provide because of the support of our listeners, underwriters, Arkansas State University and the Corporation for Public Broadcasting," said Doyle.
"This concert will celebrate 'Arkansas Roots'—the midday program six days a week on KASU that was originally founded on two premises: Promote Arkansas' great musical heritage: Glen Campbell, Johnny Cash, Al Green, Sister Rosetta Tharpe, Conway Twitty, Florence Price, William Grant Still and so many more; and spotlight the vibrant Arkansas music scene of today and play on-air the music of bands like Trippp, The Gravel Yard, Eli Adams Band, Aaron J. Fisher and others."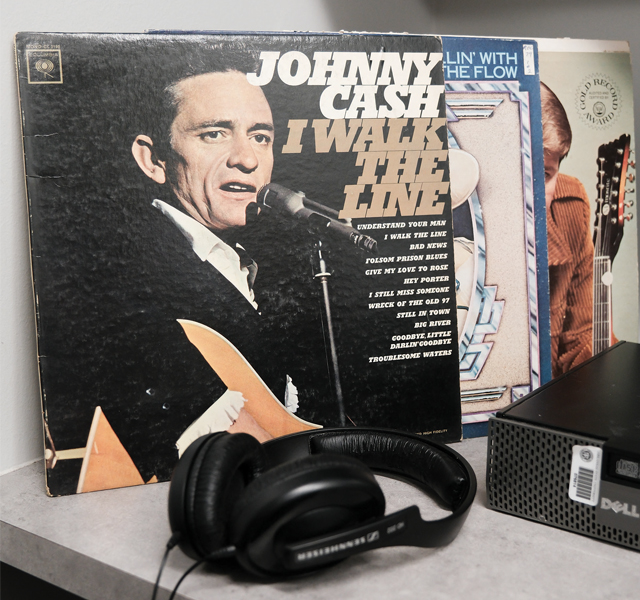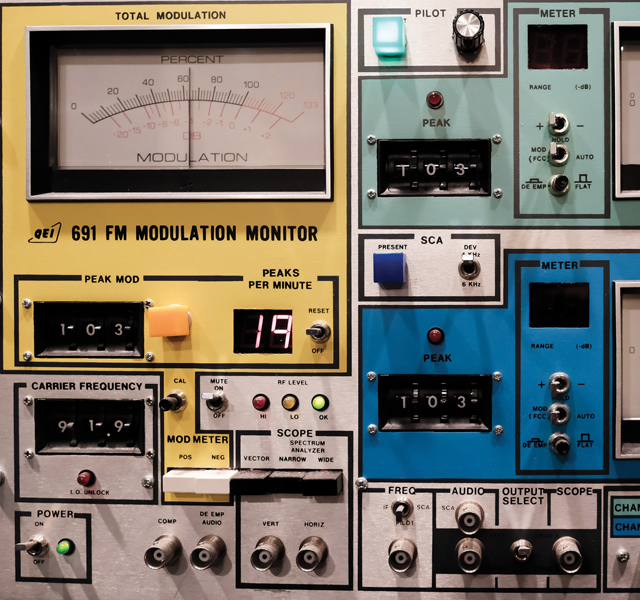 The concert to celebrate the 10th anniversary of "Arkansas Roots" will feature a dozen of Arkansas' most talented musicians performing songs made famous by other Arkansas musicians from the past and the present.
The first half of the concert will feature vocalist and multi-instrumentalist Brad Apple, fiddler and multi-instrumentalist Tim Crouch, guitarist and vocalist Danny Dozier, bassist and vocalist Irl Hees, vocalist and guitarist Gary Rounds and vocalist and multi-instrumentalist Pam Setser. This six-piece group will perform acoustic versions of songs made famous by Arkansas-connected musicians such as Johnny Cash, Lefty Frizzell, Charlie Rich, Grandpa Jones and a dozen others.
The musicians who will perform on the first half of the concert all have lengthy musical resumes with collectively more than 200 years of experience as professional musicians.
The Lockhouse Orchestra will perform during the second half of the concert. The seven-piece electric band formed in 2006 to initially perform at the Lockhouse Restaurant in Batesville. The group has since performed throughout the region, presenting numerous tribute concerts including a tribute concert to the music of Levon Helm at a KASU-sponsored event in Jonesboro in 2014. They have also performed at the Beatles at the Ridge Music Festival in Walnut Ridge and at the Levon Helm Jubilee in Marvell.
Members of the Lockhouse Orchestra are bassist Jerry Bone, guitarist Danny Dozier, keyboardist Mike Foster, drummer Jason Moser, vocalist and multi-instrumentalist John T. Parks, vocalist Sarah Jo Sample and vocalist Penny Wolfe.
In its half of the concert, the Lockhouse Orchestra will perform a mixture of rock-and-roll, blues, rhythm-and-blues, rockabilly and country music. The band will play well-known songs by Glen Campbell, Louis Jordan, Ashley McBryde, Conway Twitty, Evanescence, Little Big Town, The Band, Sonny Burgess, Al Green and more than a dozen other Arkansas-connected musical acts.
The 10th anniversary concert is a ticketed event, and net proceeds will go toward KASU's ongoing fundraising efforts as a non-profit, public media service.
"This is a fundraiser for the station," said Smith." You'll get to meet some of our staff and our volunteer hosts, enjoy some great food and drinks and hear some outstanding music while you're supporting a unique and enriching part of our community. Public media plays such a vital role in our society, and we hope more people will recognize that and support it."
All seating is general admission. Individual tickets are $20 plus applicable fees. Tickets may be purchased at the Central Box Office in First National Bank Arena, 217 Olympic Drive in Jonesboro, or by calling (870) 972-ASU1 or (888) ASU-FANS. Tickets are also available online by clicking on "Fowler Tickets" at tickets.astate.edu.
For more details, contact Marty Scarbrough, KASU program director, at (870) 972-2367 or by email at mscarbro@AState.edu.