Creating a Story of Their Own: Brewing Coffee, Community and Connection in Jonesboro's West End
Creating a Story of Their Own: Brewing Coffee, Community and Connection in Jonesboro's West End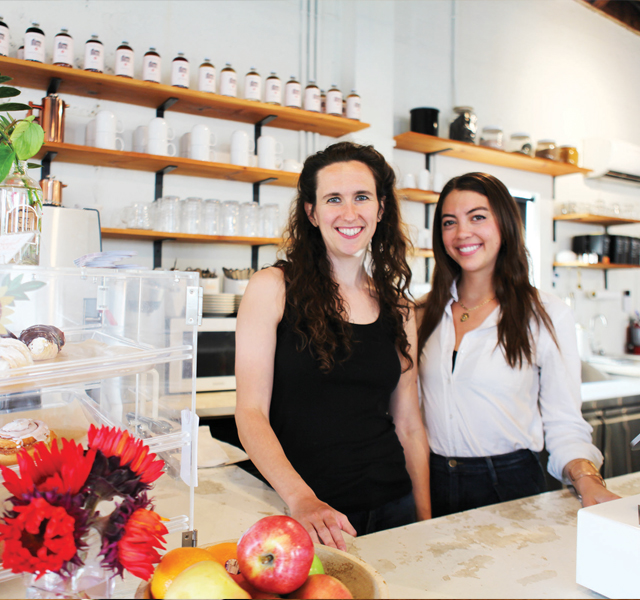 Story by Audrey Poff, Photography by Brittney Osborn and Lindsey Spencer
When an interview brought Bethany Davis and Lindsey Spencer together in 2018, they had no idea that it would lead to not only a lasting friendship, but also a business venture that would develop into a story of their own – the opening of Story Coffee House.
"Lindsey actually interviewed me for a story on a non-profit that I had started in 2018 called Project Warm, which has since moved to Oregon, when she was working for MorMedia," said Davis. "Once we started talking, that eventually carried over into running together and a friendship being born. Nine months into our friendship, we decided to buy the building Story is currently in and start on this coffee shop adventure together."
Spencer says she loves sharing Story Coffee House's story, which began when she interviewed Davis about Project Warm.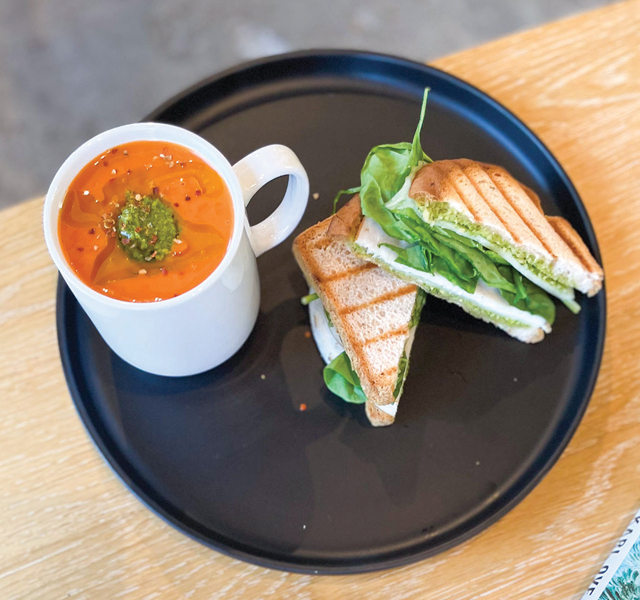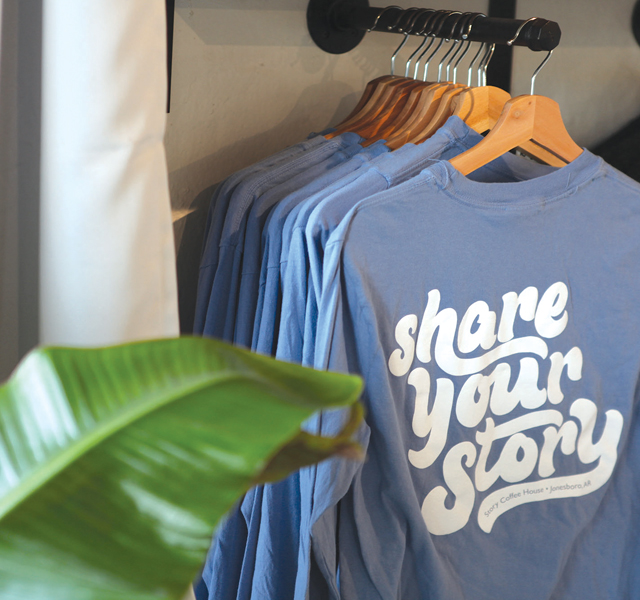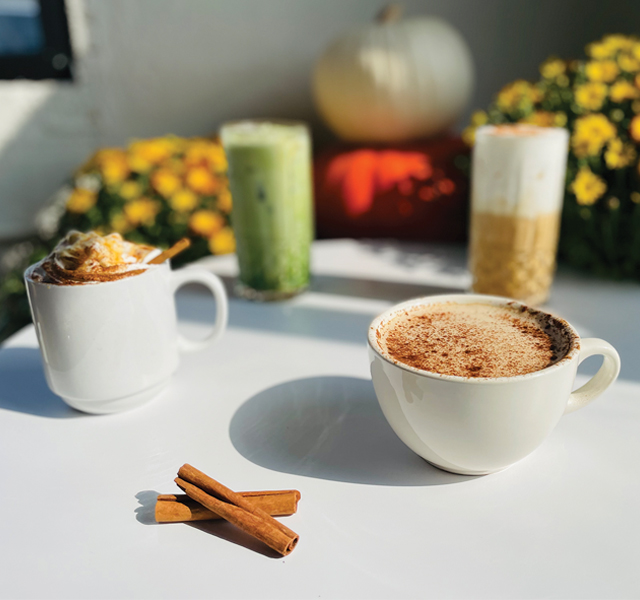 "When we did that interview, we discovered we're both runners. So, we started running together. Since we both live in the West End Neighborhood, we'd run in this area near downtown. We'd sometimes run down Gee Street as my husband and his business partners made progress on the opening of Native Brew Works. I pointed out this little stone building on the corner of Matthews and Gee Street and said, 'That one should be a coffee shop,'" said Spencer.
"I had always said I wanted to open and run a coffee shop one day, and Lindsey not only wanted a coffee shop, too, but particularly in the West End and on Gee street, which she and Jackson are so passionate about revitalizing and making beautiful, and are successful," said Davis.
Once the two decided to take the leap, they purchased the building and the remodeling began. They credit Spencer's husband, Jackson, and Brent Davis for turning the historic building into what it is now.
"And we thank Donna Schisler, the previous building owner, for being so excited about our vision for it that she let it go," said Spencer. "She still calls us regularly and most recently left us a voicemail that had me in tears because she is so proud of the building's restoration."
"I do love that we built Story from the ground up, essentially, with us re-doing just about everything except the walls, roof and floor," Davis said." I do love the garage door and the outside space so much, and we've really been able to make it so unique. I do love that it is on Gee street, which makes it unique, but also makes it a bit more difficult since it's on the 'edge' of town. Even with that though, I love that we put something so amazing in such a historic district."
Davis said she had always longed for the type of coffee house atmosphere that she found in bigger cities—a clean, open space where many different types of people would gather to do various things.
"Whether someone was reading a story, writing one, sharing a story with a friend, or just simply meeting new people, I wanted to create something in Jonesboro that I actively looked for when I would travel. I also have an obsession with minimal spaces/design, and healthy food/coffee," said Davis.
The name for their business venture came during a dinner the two held to celebrate the purchase of the building.
"We have a story, this building has a hi[story], and we want it to be a place where people share their stories," said Spencer. "All stories are welcome here, because stories are important to learning more about ourselves and others."
While their roles overlap to some degree, both are co-owners and managers of the business.
"Bethany is behind our amazing coffee and delicious food," said Spencer. "She spent a lot of time researching and tasting to bring high quality coffee to Story, and to build a menu we can be proud of. I mostly coordinate events, design merch, and run social (media)."
"We overlap a lot, but Lindsey focuses more on marketing/advertising, merchandise, design and events, while I focus more on the menu, groceries, coffee and barista training," said Davis. "We both know how to do pretty much all of it, and we balance each other out very well in the tasks we do have."
With cooler fall temperatures in the air, the owners say one of Story's baristas has come up with some fall specials, which are popular right now, but customers also have their year-round favorites that remain on the menu.
"Things that have consistently sold well over the last year are matcha lattes (which we have the best matcha), avocado toasts, lattes with amazing Pink House Alchemy syrups, and our golden milk lattes, which is also unique, and my favorite," said Davis.
"We get our syrups from Pink House Alchemy out of NWA, keeping it as local as we could," said Spencer. "Pumpkin Butternut Spice is a big deal and the pH Delight (cinnamon, vanilla and honey) are big hits."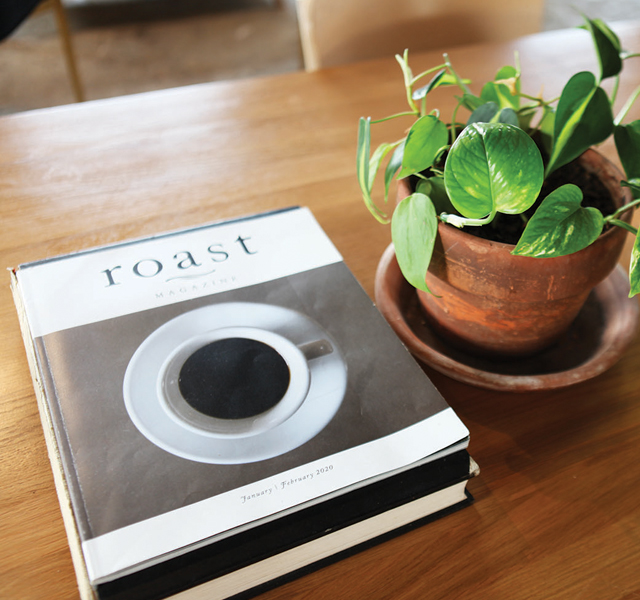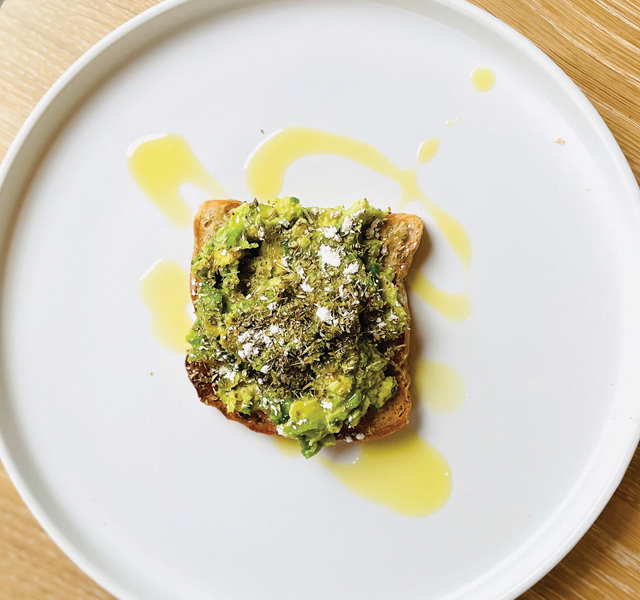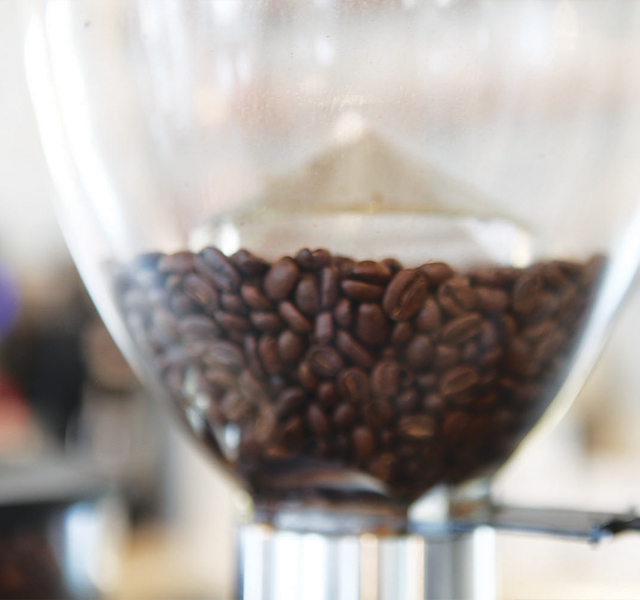 Like any start-up, the owners say their journey as entrepreneurs has not been without challenges.
"I think in retrospect we would do some things differently, but you can say that about any business," said Davis. "I think the biggest hurdle so far has been that we do not have a drive-thru and we are unique in what we sell, which is atypical and not necessarily what people have seen before. I think we might look at the budget a bit differently from the start, instead of adjusting later, but again, that's just learning and growing. It's also an older building, so the elements of the weather have been harder to deal with."
Spencer agrees.
"It's hard running a business because you never know what's going to go wrong next … sometimes it's a problem with this old building (that we love dearly) and sometimes it's trouble staffing. Sometimes it's things out of our control and sometimes it's something that we clearly could have prevented or done better. But it's always something different and we have to figure out how to work together, fix things, adjust and do better."
One thing that the owners agree has been advantageous for Story has been the addition of Verb Bookstore, owned by Sari Harlow, next to the coffee house.
The original plan was for Verb to coexist inside Story's space, said Spencer, but the timing wasn't right. Later, the current building owners, Lindsey and her husband, Jackson, and her father-in-law, Jeb Spencer, offered the space to Harlow.
"Sari and Verb moving in has been one of the absolute best things for Story," said Spencer. "Story was always meant to be about sharing and encouraging stories, and Verb has a similar mission and customer base. We adore them and are so grateful for our little corner of Gee Street."
"It's not only brought us business, but has brought business to them as well," said Davis. "There aren't many better combinations than coffee and books. People will often buy a book at Verb then come grab a coffee, sit down, and read it, or vice versa: grab a coffee then shop next door for a candle, trinket or book to take home with them. Not only has it benefited business, but it's also benefited my bookshelf."
Story's owners also enjoy giving back to the community by working with local nonprofits.
"Last year, we did a holiday giveback where we let each of our baristas choose a non-profit where a percentage of our sales would go," said Spencer. "We've done a Dog Days of Summer benefitting the (NEA) Humane Society and are looking forward to hosting Gingerbread House viewing and voting for Habitat for Humanity this year. I'm also excited to partner with Hope Found on their upcoming coffee festival. This one is especially close to my heart as this is an organization that is doing so much necessary and hard work. Bethany and I have both consulted as, of course, we love coffee and think this is a great opportunity for NEA to have such a cool event. I've also lent my graphic design services for promotional graphics, and it is truly so cool to get to blend my businesses while working with this important non-profit."
There are exciting things ahead at Story as fall continues and holidays draw closer. A Pottery Pop-Up will be held Nov. 17-18; Story will again partner with Verb Bookstore and Native Brew Works for a Gee Street Passport on Small Business Saturday on Nov. 24; and Spotlight Theatre Group will stage "Who's Holiday" at the coffee shop the first weekend of December.
Story Coffee House is located at 801 S. Gee St. Hours are Monday-Friday from 7 a.m. to 3 p.m. and Saturday and Sunday from 8 a.m. to 4 p.m. To view their menu or find out more about upcoming events, visit storycoffeehouse.com or follow Story Coffee House on social media.