For the Love of Pickleball
For the Love of Pickleball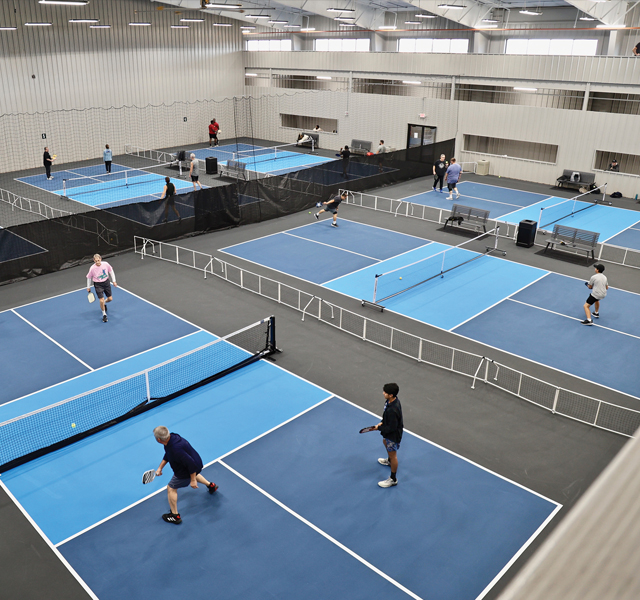 By Audrey Hanes, Photography by Audrey Poff
As the sport of pickleball becomes increasingly popular across the country, its growth in Jonesboro alone inspired Jonesboro's oldest private fitness facility, The Trim Gym, to invest in the sport and its members by installing six pickleball courts in 2022. Led by longtime owner and manager Scott Brown, the courts and the many updates and changes in recent years have been well-received by the gym's clientele.
Pickleball, a family-friendly sport that combines elements of tennis, badminton and ping-pong, has grown in popularity since its origin in 1965. Because of the smaller court, paddles and wiffle ball used, the game is easy to pick up and allows players of all skill levels to compete on a more even playing field.
"Pickleball is growing, and the response has been very positive," said Brown, whose family took over ownership of the facility in 1991. "All ages are playing and loving it. The Jonesboro community already had a strong following in the sport, and they seem to be very appreciative of the addition of our six courts."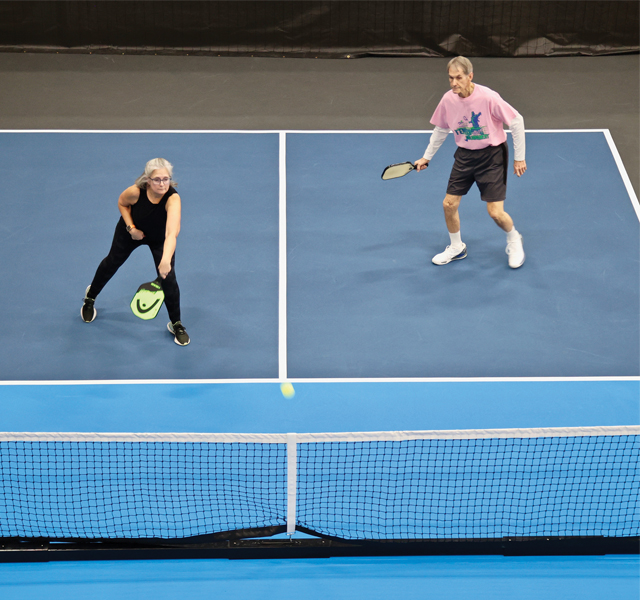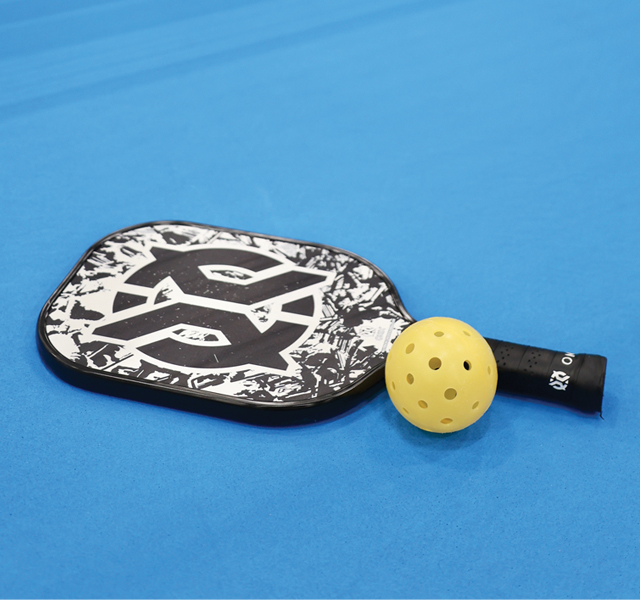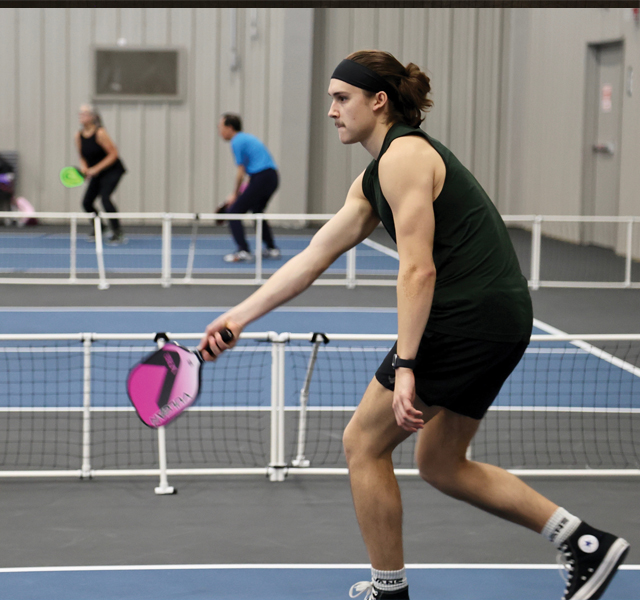 Brown says that typically, pickleball courts are also used for tennis, which can make availability a challenge. The Trim Gym had two previous courts in an area shared by volleyball and aerobics, but the new courts are dedicated solely to pickleball.
"It's a sport you can just pick up – you don't have to have played," said Brown. "The court is smaller, and the speed of play is easier. In tennis, there is a lot of skill to it, but with pickleball, players are closer to one another and it progresses into a game more easily. People who have never played pickleball before, when they are trying it out their first time, within the hour they are actually playing it and able to hit it back and forth."
Amy Brown, who has been a member of The Trim Gym for more than 15 years, recently started playing and has been utilizing the facility's new courts as she learns more about the game.
"I have been playing a couple months, but I play tennis, so I have a bit of a racquet sports experience," said Amy. "Several people told me to give it a try, and we all show up and really enjoy it. What's neat about it is that you can stand there and hit a ball for 10 min and get the feel of it and go out and play. You might not be great at it, but anybody, any age, can go play. It's a bit more of an even playing field for men and women to play together.
"The Trim Gym courts are really nice, and it's so much easier to have a court where (pickleball) is all the lines are for – it's less confusing than when tennis lines are on the court, too. These designated courts have made it so nice."
Brown says that many of The Trim Gym's longtime tennis players are giving pickleball a try as they enter their senior years, because it is less strenuous than tennis.

"The tennis center has been here since the '80s," said Brown. "We still have that membership base, but many of those tennis players are older now and they can still play pickleball; some of them play daily and are very competitive.
"We have so many members who have been with us for decades; it's a really fun place to be. Especially with the pickleball, we have some third and fourth generation Trim Gym members up here playing – their grandparents were up here playing racquetball in the '80s, and now they're up here playing pickleball. It's neat the way they have carried on the tradition through the generations in their family."
Trim Gym member Dan Dacus has been playing pickleball for more than two years and says he is happy to have a place to play each week.
"I like it because of the hand-eye coordination, as well as the cardio part of it," said Dacus. "It's a competitive game, and I enjoy that part of it, too. The courts are just great."
Pickleball has proven to be a hit with young adults and families, as well.
"It's a fun, social game," said Brown. "If you look at when we first put our two courts in, we set up a tournament and we had 34 people sign up who were all under the age of 40. With the younger generations, pickleball is a sport that they played in this area in school as an intramural, so many already have that background. But if you're athletic and you've never played a racquet sport, you will still be able to pick it up quickly."
The Mirafuentes family is one that has recently picked up pickleball as a family sport; Jayson and Isaac Mirafuentes have since become regulars on The Trim Gym's new courts.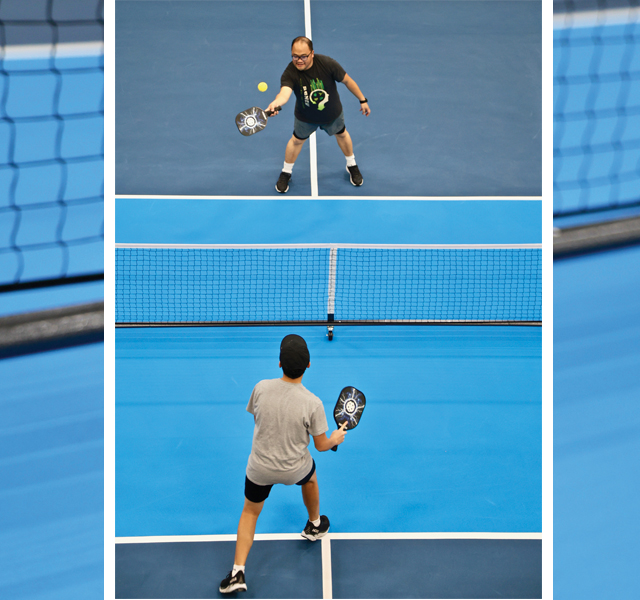 "Me and my son started playing this past summer because we wanted to try something new and we wanted to do something together," said Jayson. "He plays tennis with the JHS team, and we heard this was an amazing, up-and-coming sport, so we went up to The Trim Gym to give it a try and fell in love with it from day one. It was easy to pick up.
"What made it really cool is that there are so many different age groups we can play with. We have played with and against other Trim Gym members from age 10 to retirees, and it was pretty competitive across the board. It's a growing community of players in Jonesboro and within Trim Gym. We love the sport and the new courts."
Garrett Barley, who has worked at The Trim Gym for three years and plays pickleball himself, says he thinks the sport is growing in popularity at the gym because it's such a fun form of cardio for members of all ages.
"I have a very competitive spirit, so I enjoy the challenge of learning a new sport and having some friendly competition," said Barley "I'm glad The Trim Gym updated and expanded their courts, because I probably wouldn't have started playing if they didn't. I've also enjoyed the new friends I've gained since playing."

The Trim Gym has combined its efforts with the City of Jonesboro, which already had a pickleball league program at Allen Park.
In addition to the pickleball courts, The Trim Gym recently added a recovery room for gymgoers to utilize before and after workouts. Starting in January, for a small monthly fee, members will have access to hydro massage beds, cryotherapy beds and massage chairs.
Next up for 2023, Brown says members can expect updates to the outdoor tennis courts, as well as locker room renovations.
For more information about The Trim Gym, located at 1916 Race St., call (870) 932-0140 or visit thetrimgym.com.