Kicking Off the Holidays in Downtown Jonesboro
Kicking Off the Holidays in Downtown Jonesboro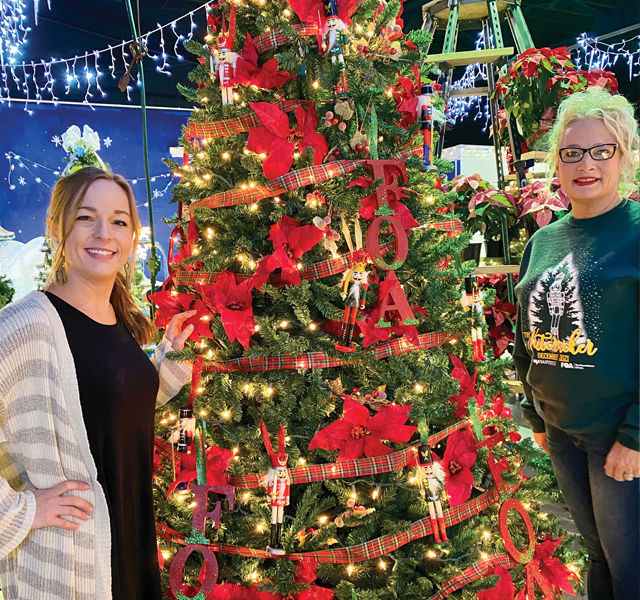 Downtown Jonesboro is transformed into a magical setting each December as businesses welcome visitors for holiday shopping, dining and special attractions made possible by the City of Jonesboro and the Downtown Jonesboro Alliance.
"Downtown is my favorite place to be in Jonesboro, but there's just something special about Downtown Jonesboro at Christmas time," said Downtown Jonesboro Alliance Executive (DJA) Director Sarah Doss. "It gives you that hometown, nostalgic Christmas feeling even if Jonesboro isn't your hometown."
Holiday festivities in Downtown Jonesboro will officially kick off Friday, Dec. 2, as The Foundation of Arts hosts the Jonesboro Christmas Parade. The theme for this year's parade is "A Creative Christmas." A new parade route will add a little interest to this year's event with the parade beginning at the intersection of Main and Cate streets and traveling south to Oak Street.
Festivities will continue throughout the weekend with JoyFest 2022 beginning at 4 p.m. on Saturday, Dec. 3. DJA's annual holiday event, JoyFest is located along Union Street. The event includes the annual Christmas tree lighting, live music, shopping in Barton's Village, family-fun activities, food vendors, ice skating, the Gearhead life-sized snow globe, Andy's Kid Zone, JoyFest Trail of Trees, 4H animals and petting zoo, Century 21 Portfolio Santa Station, Coca-Cola Polar Bear, snow and the holiday-themed Winter Wonderland exhibit.
Month-long attractions that will continue at Monroe and Union following JoyFest include the First Community Bank Ice Skating Rink, Ferris wheel, holiday train and more. For more information, visit the Downtown Jonesboro Alliance on Facebook or call DJA at (870) 919-6176.
Winter Wonderland, which originated in 1995 on Union Street, will be open to visitors throughout December. Guests can walk through the animated holiday exhibit, which is a holiday favorite for young children and their families, and visit with Santa on designated dates. Anna and Elsa, characters from the popular animated movie "Frozen," will also make appearances in December.
Winter Wonderland opens Dec. 2 in conjunction with the Christmas parade. The exhibit is free to the public. For more information, visit Jonesboro Winter Wonderland on Facebook.
For a complete schedule for Downtown Jonesboro's holiday attractions, see the schedule on the opposing page provided by Jonesboro Parks and Recreation, visit Jonesboro.org or follow Downtown Jonesboro Alliance on social media.