Made for Music: Drew Pulliam Debuts with "16 Going on 60"
Made for Music: Drew Pulliam Debuts with "16 Going on 60"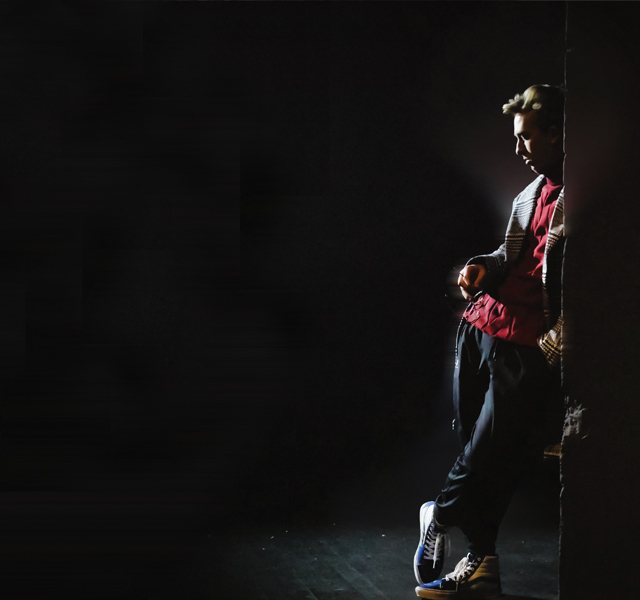 For Drew Pulliam, who grew up surrounded by art of all mediums, music has always been a part of his life. The solo artist recently released his first EP, a six-song debut titled "16 Going on 60," and as he pursues a career in the industry, he continues to make his mark on the local music scene.
"I pretty much grew up in The Foundation of Arts (FOA); my mom was the executive director for a long time (she is now the artistic programs director), and that's where I first fell in love with the arts," said Pulliam. "It shaped me into the artist that I am today."
As a natural evolution of the artistic world he was surrounded by, Pulliam began playing piano at the age of 11 and guitar just three years after that.
"When I picked up the guitar was when I really started writing songs," he said. "It wasn't long before I started booking gigs; I played mainly covers at the time."
As his popularity grew in Jonesboro, frequenting places such as Houlihan's, 501, Yesdog and Embassy Suites, he left a lasting impression on a visiting singer-songwriter after opening for the performer.
"I opened for Steve Azar for a show here in Jonesboro, and he suggested working together if I ever got into writing and original stuff; that's when I put my nose to the grindstone as far as writing my own songs," said Pulliam.
Azar, a well-known country music singer, songwriter, guitarist and philanthropist, says he was impressed by the young musician when he came to town to play for a fundraiser at The Forum Theatre.
"I was doing a show … for an old radio pal, Mitch Mahan, and Drew's mom, Kristi, happened to be heavily involved in nurturing the arts in Jonesboro and was helping raise money for the theater programs there; I'm a sucker for that," said Azar. "As the Music and Culture Ambassador of Mississippi, and (in line with me and) my wife's foundation, The Steve Azar Saint Cecilia Foundation, which raises money for various art programs and scholarships throughout the Mississippi Delta, it was right up my alley supporting.
"So, show night, just before (the show), Kristi asked if Drew could warm up the crowd a little bit and I said, 'Absolutely.' The green room was located above the seating and stage area. I heard this voice and I peeped over the edge and saw this kid belting out what I think I remember was a Hall & Oates song, and he was killing it. And Daryl Hall isn't easy to cover."
Azar says that long story short, he talked to Pulliam after the show and asked if he had any original music, and he said not yet. The Mississippi-based musician encouraged him to take the plunge and write his own songs.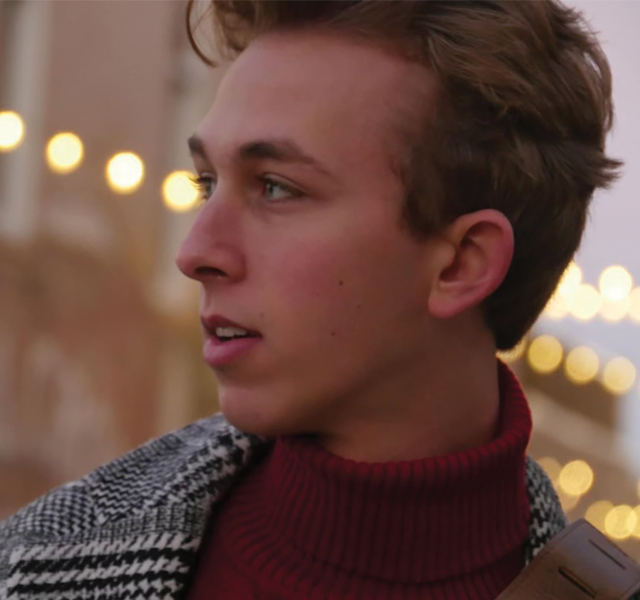 "I told him when he wanted to start that process and was serious, for he and his folks to give me a call, as I do love working with young artists, preparing and developing them from the song up," said Azar. "A couple months later I got the call, and here we are now."
Pulliam was 15 years old when he started writing with Azar and hasn't slowed down since. He released his first EP, "16 Going on 60," on June 30, and it's available on streaming platforms such as Spotify, Apple Music and YouTube.
"I got to open for Steve, and that's when we started working together as far as songs," said Pulliam. "I'd write with my sister, Caroline, too; she is really talented. Me and Steve started really hammering down the writing, and that's when we really hit the studios. I would record my bits – guitar, vocals and piano – and from there we'd send out to other artists like the drummer, bassist and electric guitar player, and we'd slowly start layering songs from the ground up, putting the puzzle pieces together.
"It's been a learning experience more than anything. I'm excited because it's my first EP. If anything, I'm learning how to do all this stuff so I can attack it better in the future."
Pulliam says his sound varies depending on the songs he writes. While it's sometimes more folk/rock, it can vary greatly.
"Other musicians really do inspire me as far as their creativity and skill on an instrument," said Pulliam. "But, as far as writing, growing up in the theater has really influenced me most of all. The more stories you know, the more stories you can tell, and that's basically what theater is all about, telling stories. …
"'Sweet Alyssa' is the one I'm more confident about releasing. It's a summery, laid-back kind of song, which I thought was pretty cool. But '16 Going on 60' was my first ever release and says a lot about me personally. And I am really proud of 'January.' … I plan to release another EP later this year or early next year, and from there, who knows?"
Azar says recording with Pulliam has been a joy; he came ready to learn and soak his advice in and work hard.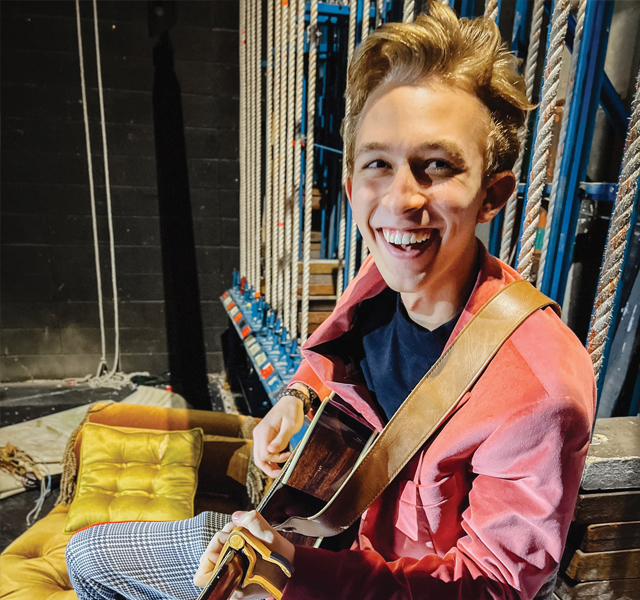 "Drew's voice and style reminded me so much of the past, from Buddy Holly and The Everly Brothers to Paul Simon," said Azar. "Yet, there were these theatrical aspects stylistically that I couldn't ignore, like the band Fun, The Avett Brothers and The Lumineers. And I know this might sound out there, but even a little bit of Freddie Mercury at times.
"With all that said, Drew needed to be Drew first and foremost, and at the time he was barely 17. I wanted him to be 17 yet make a record … that he would still be proud of and want to perform when he is 67. (When) we started with the first song, I tried to stay out of the writing process as much as possible and was able to do so most of the time but not all the time, pushing him to probe that imagination of his."
Azar cites the recording process as where he was most impressed with Pulliam.
"I believe in recording the artist as if we were making an acoustic record – one instrument, one voice," said Azar. "(If we can) capture that and be proud of that then we know we have the foundation to build from there. This way we have control of each song. He was lightning fast from his guitar playing to his piano performances, and, of course, his singing. I mean record time, and I consider myself very demanding in the studio, but Drew, well, he was just prepared."
As Pulliam heads to Delta State University later this month, he will be in close proximity to Azar, the school's artist in residence, so they'll be able to continue working together. He plans to pursue a degree in audio engineering and utilize the university's studios, where he will be able to get hands-on experience and learn how to run a studio.
"Music has always been a huge part of my life and always will be," said Pulliam. "It's almost like it's who I am. I don't know if I could see myself doing anything else. Even if I'm playing gigs for the rest of my life, it's what makes me happy and it's what I want to be doing."
For more information about Drew Pulliam and to find out about upcoming shows, follow him on social media. His next show will be on Aug. 3 at The Forum.