New Exhibition Opens at BAM
New Exhibition Opens at BAM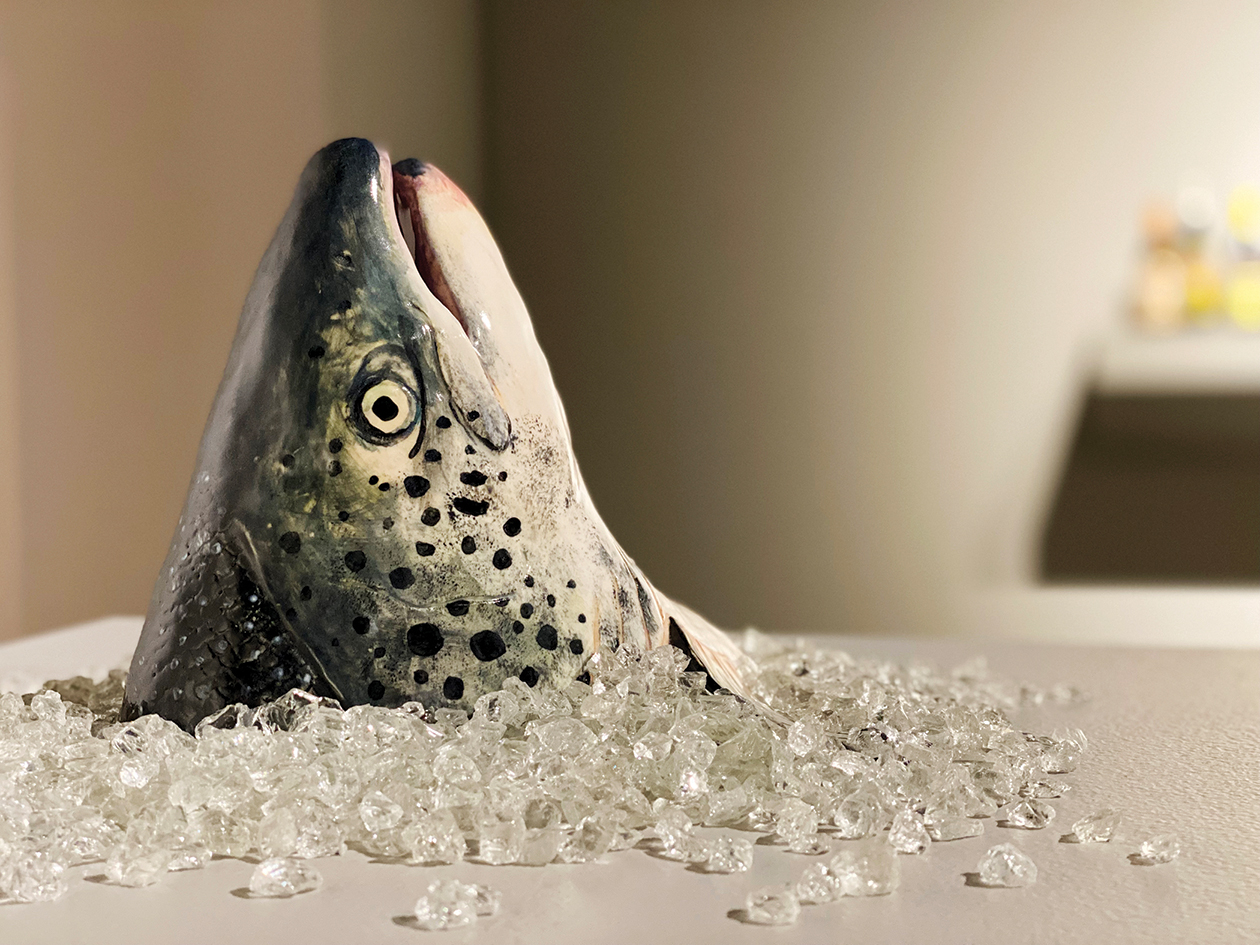 A new exhibit set to open at Bradbury Art Museum (BAM) in September will feature the work of 14 artists from across the country.
PEOPLE/PLACES/THINGS: Perspectives on Identity and Moments of Familiarity, will open Sept. 8 with a reception from 5-6:30 p.m. The exhibit will continue through Nov. 30. "This exhibition brings together 14 artists whose work engages with realism, whether it be stylistically or conceptually," said Garry Holstein, director of BAM. "Through a wide variety of mediums and disciplines, the artists explore identity, place and the significance of mundane objects. Viewers are invited to reimagine the everyday and question their own perceptions of reality."
Participating artists include Caroline Carlsmith, New York: Stephanie Dinkins, Brooklyn, N.Y.; Miles Jaffe, Bridgehampton, N.Y.; Tommy Kha, Memphis/New York; Drew Leshko, Philadelphia; Ethan Murrow, Somerville, Mass.; Alvaro Naddeo, Los Angeles; Cara Romero, Santa Fe, N.M.; Stephanie H. Shih, Brooklyn, N.Y.; Mizin Shin, Buffalo, N.Y.; AJ Smith, Little Rock; Michael Steinbrick, Orange, N.J.; Hilary Swingle, Salt Lake City; and Carlie Trosclair, St. Louis.
Located in Fowler Center on the campus of Arkansas State University, admission to Bradbury Art Museum is free and open to the public Tuesday through Saturday from noon to 5 p.m.
Captions: Installation view of Windgate Gallery. Artwork by Michael Steinbrick and Carlie Trosclair.
Alvaro Naddeo, Zika, 2020, watercolor on paper. Naddeo uses urban detritus as the subject matter of his alluring watercolor paintings that test viewer notions of value and disposability.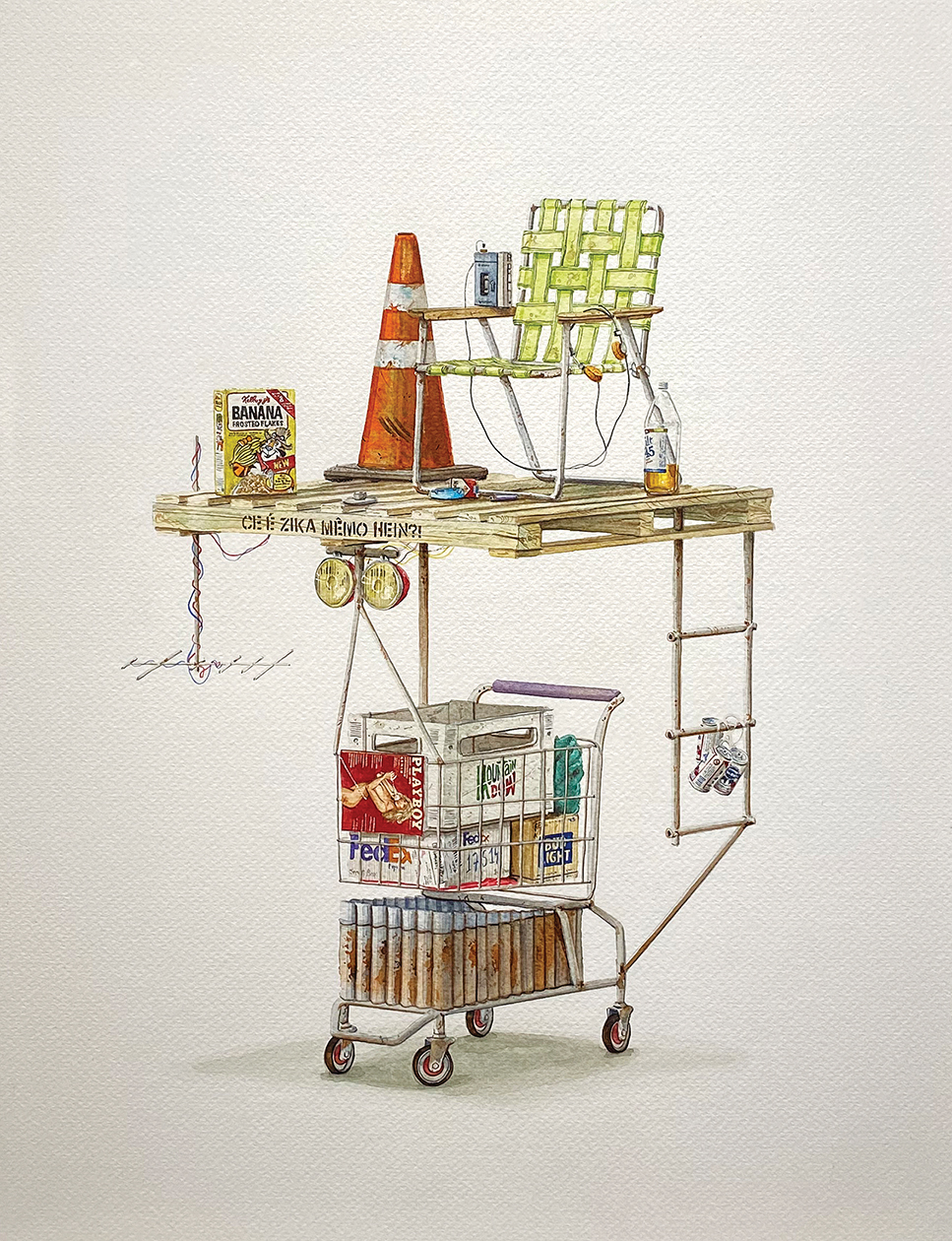 Michael Steinbrick, Licorice Sky, 2021, oil on canvas. Steinbrick presents the New York skyline as if seen through the windshield of a car on a rainy night; they are painstakingly replicated from photographs, while also abstracted into basic shapes of color so that the effect is completely different up close versus far away.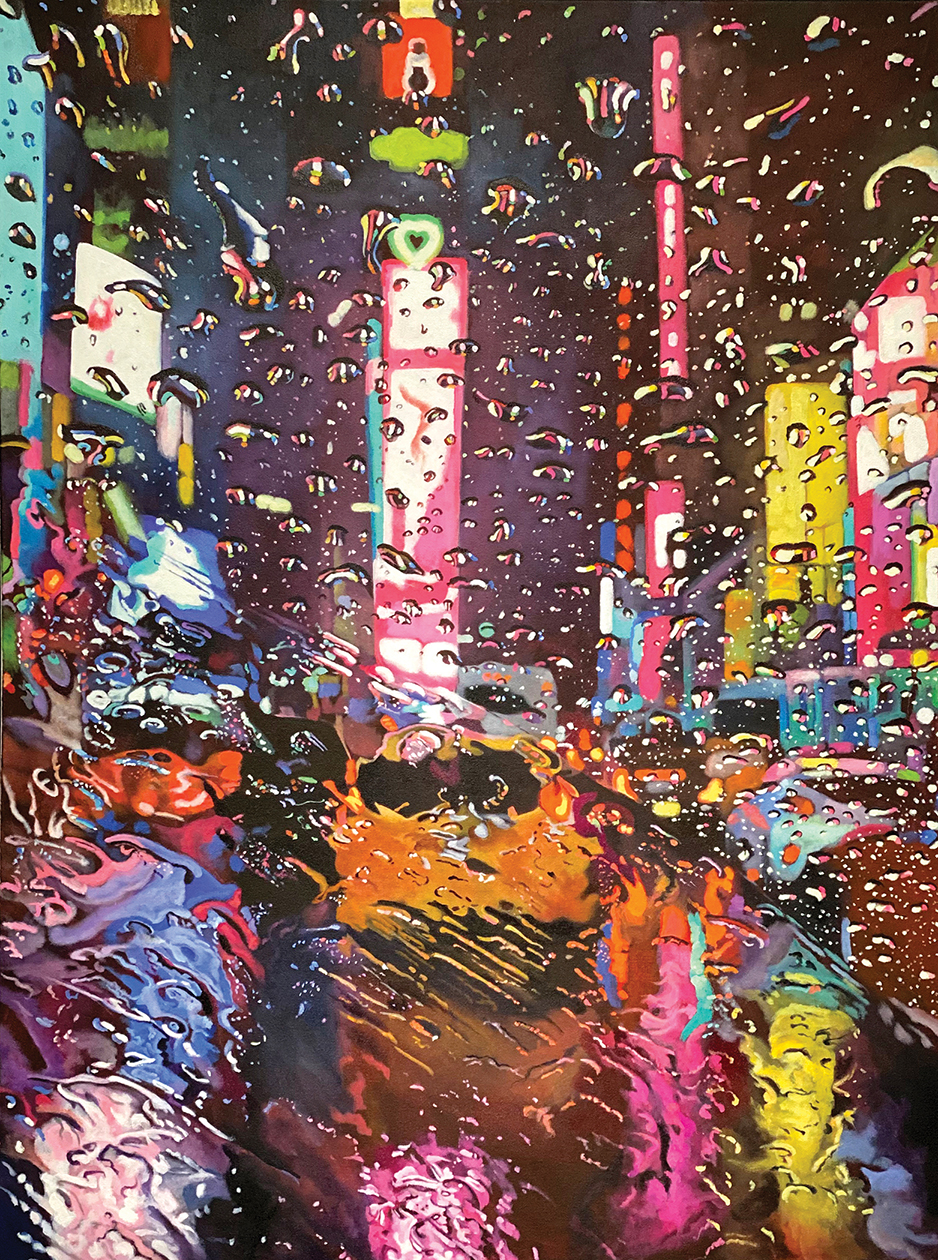 Hilary Swingle, 2020 Elevens, 2021, oil on Dibond. Swingle is a figure painter whose meticulously detailed portraits investigate the beauty of human imperfections.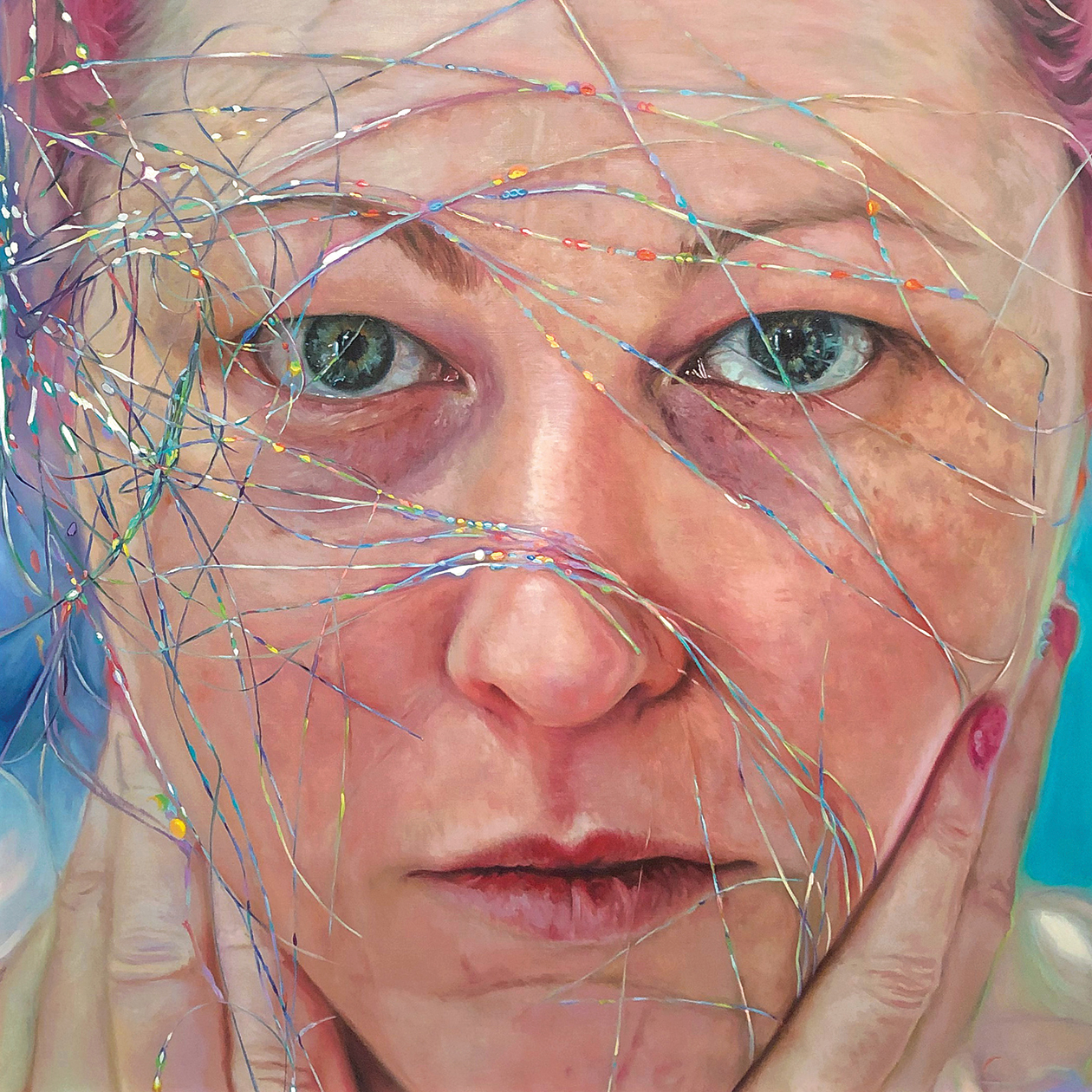 Stephanie H. Shih, Salmon Head on Ice, 2021, ceramic and glass. Shih creates painted ceramic sculptures of food that explore the relationships between identity, cultural interchange and consumerism within Asian immigrant communities.