Southern Confections and IV Kings Coffee: A Perfect Pairing
Southern Confections and IV Kings Coffee: A Perfect Pairing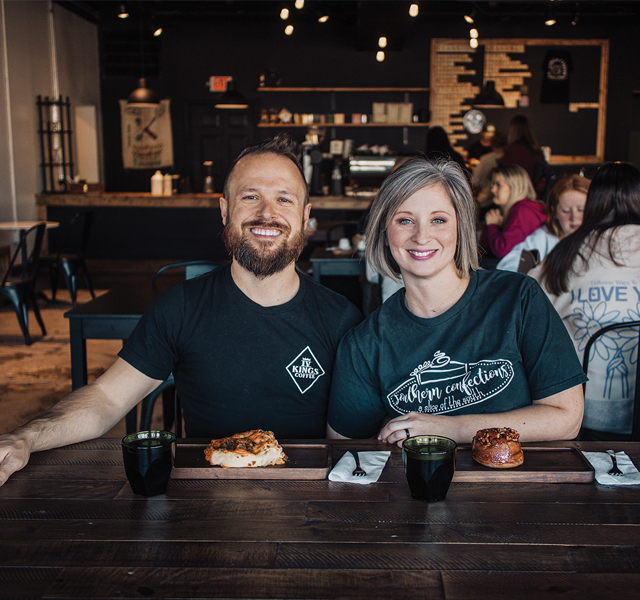 It all started four years ago with a strawberry hand pie. Since then, Brandon and Audra King have grown their from-scratch bakery into a mouthwatering local favorite, further solidified by the recent addition of their very own IV Kings Coffee Shop.
In 2018, Audra King made a strawberry hand pie using her grandmother's pie crust recipe, and Brandon posted a photo of the baked good on Facebook. Following the onslaught of messages from friends and family asking how they could place an order, Audra started baking hand pies in her mother's kitchen every Thursday to fill the orders that just kept coming.
"Back then, we were pie peddling; we worked long hours, and it was definitely a family affair," said Audra. "My mother and I would make the pie fillings and pie dough on Wednesday night, Brandon would work all day Thursday baking the hand pies ordered, and then on Thursday night, myself and my brother, Andrew Stewart, would box orders. I would then load my vehicle up with all the boxed orders, usually around 2 a.m. in the morning, and bring them back to my house where Brandon would then meet customers in the parking lot at Jonesboro High School on Friday mornings."

After running Southern Confections like that for almost a year, the demand of hundreds of hand pies each week made the Kings realize they had to expand to keep up with the popularity of their sweet treats. In the spring of 2019, Southern Confections moved into a 400-square-foot storefront by Jonesboro's skating rink. Less than two years later, the Southern bakery moved again to a larger location on Nettleton Avenue that was tailored to their clients and the overall feel they were aiming for.
"We want this to feel like home, a place where everyone is accepted and can be comfortable while visiting," said Audra. "We want people to gather with their family and friends with our desserts and 'Slow the Hurry' with our coffee. Life is meant to be enjoyed. For us, our most enjoyable moments have come from being around a table or with a drink in our hand talking with friends."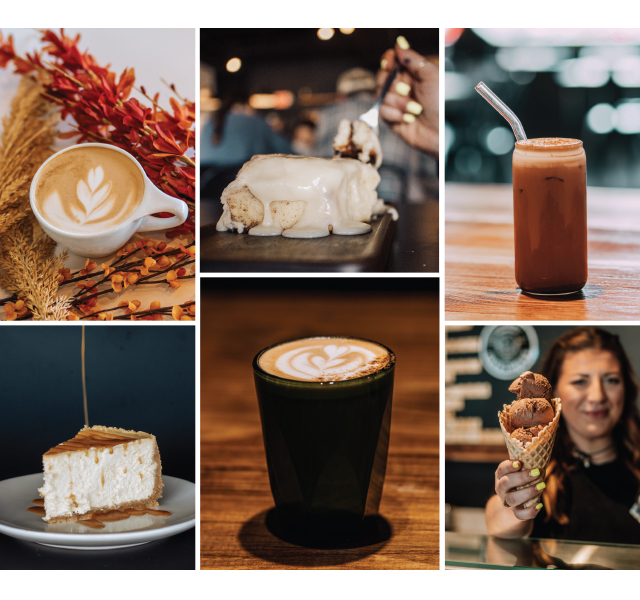 The couple says they were very fortunate to find their space on Nettleton. After looking for a while, their realtor, Judd Alsup, informed them he had a potential space that wasn't even available yet. The space had recently been equipped as a commercial kitchen, but the current tenants were needing a larger space, which worked out perfectly for the Kings.
"It was a space that felt that it was prepared specifically for us, so we did not have to do much other than putting our touches on it," said Brandon. "Feeling that this was another door God was opening, we quickly jumped on it when it officially became available. We signed a five-year lease thinking that this new 2,000-square-foot space would last us for years to come. About six months in, we could see that we would be needing more. … Fast forward about a year and we are about as cramped as we could possibly be, and we really didn't have a plan – we still had four years on our lease. Then the space that housed Body Indulgence opened up, and once again, it felt as if another door had been opened just in time. With a lot of hard work, long nights and early mornings, we slowly transformed the old Body Indulgence space into IV Kings Coffee."
From the continued growth of Southern Confections to the recent addition of their own coffee shop to the business, IV Kings Coffee, Brandon and Audra said they have been blessed by the support of the community from day one.
"We have incredible customers throughout Jonesboro, Northeast Arkansas and beyond," said Audra. "We knew that the previous location by the skating rink was just a stepping stone, but we had no clue that it would have been so short-lived in that location. At (that) point, the bakery still felt much like a hobby. I was going into my 15th year at St. Bernards, and Brandon was painting and doing fine art full time. However, we quickly discovered that with all the support we were receiving from customers, we would have to decide which way to take the bakery; either quit or go all in. So, all in we went. That's when I decided to quit my career job and take this step of faith and go completely full time in December of 2019.
"As we were kind of getting the bakery rolling, March of 2020 happened, and we feel like it was a defining time in the life of Southern Confections. God had brought us to this place where I no longer had my paycheck every two weeks, and with COVID-19 shutting everything down, all of the 16 art shows that Brandon had scheduled for the year slowly canceled or postponed indefinitely. We had stepped out in faith, and I think it is so easy to question if it was God truly calling you out or if you were chasing your own ambitions. However, as we went forward, it was clear that God had opened a door that only He could open, and he sent customers our way. He allowed us to hire some key employees, and he placed people in our lives that have been integral to figuring this thing out."
Audra says that once they were settled into the space on Nettleton, Southern Confections started growing its cake department and was able to offer more products such as wedding cakes, custom cakes, cookie cakes and more, but they still knew they wanted to add a special coffee aspect to their thriving bakery.
"Coffee and baked goods just pair perfectly together," she said. "There was never a question on if, but when we would offer coffee. We just knew that whatever coffee we offered had to have the same handcrafted, quality as the baked goods."
IV Kings Coffee, the couple's recent addition to Southern Confections, came about because of Brandon's love for specialty coffee and all that goes into crafting each cup. They first began their coffee venture in a cramped corner of Southern Confections, but Brandon dreamed of something bigger and more specialized.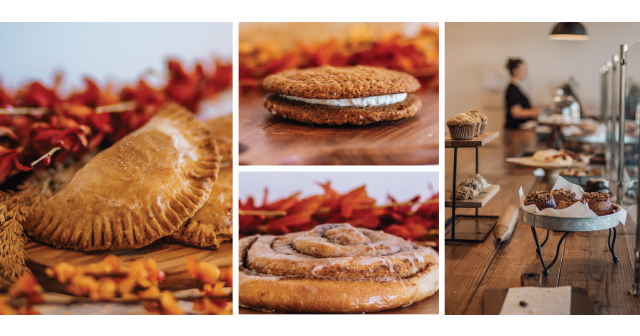 "Up until just a couple years ago, I never drank coffee," he said. "I always equated it to the store-bought coffee my parents drank – which I still will not drink – or coffee that felt much more like a dessert than actual coffee. We were opening a gallery in Bentonville, and Audra had gone to Airship Coffee there that morning and got us some breakfast. She got herself a lavender latte. I got a couple sips of it and really enjoyed it, so we decided to go back there a little later. This is where I was introduced to pour over coffee, and I discovered how great coffee can be and how great it could be without anything else in it. I was hooked.
"I then proceeded to jump down the rabbit hole of specialty coffee and all it entails. And let me tell you, it runs deep and I'm nowhere close to the bottom, but I am enjoying every minute of learning the craft of coffee and enjoying the friendships it has brought into my life."
IV Kings Coffee specializes in pour over coffee, a method of pouring hot water over freshly ground coffee beans in a filter, which allows coffee connoisseurs to control the taste, temperature and strength of the brewed cup of coffee.
"Our uniqueness also carries over to our Slow Bar, where we offer and feature single origin beans from all over the world on pour over," said Brandon. "Pour over brewing makes a truly exceptional cup of coffee when done right. It has a noticeably different flavor, aroma and body that distinguishes it from other brewing techniques. Pour over coffee is not overly strong and robust like French press brews, nor is it as one dimensional as standard drip coffee.
"Pour over coffee produces a mild, delicate brew, with a bright, complex, aroma and flavor, a balanced, well-rounded body, and a silky-smooth finish. Pour over brewing brings out the intricate, multi-layered, vibrant character of any roast that it is paired with. Pour over is more than just a brewing method, it is an intimate relationship between the brewer, the device itself and the brew. Yes, pour overs take a little more time, but it is absolutely worth it to the last sip."
While the pour over method itself allows for a specialized cup of coffee, the Kings took it one step further with IV Kings Coffee by bringing in coffee beans from another Arkansas couple, Jon and Andrea Allen.
"We strive to only offer the best possible ingredients in every handcrafted drink we serve," said Brandon. "We went straight to the top of the totem pole when we were choosing where to get our coffee. We source our beans from Onyx Coffee Labs out of Rogers. Everything Onyx does is simply world class, and their pedigree proves it so. We are so happy to be able to share that world class experience with our customers. …
"We believe that our customers that are familiar with Onyx love them for much the same reasons we do. We love that they are a husband-and-wife team that had a dream and through hard work and dedication, they have been able to do something truly special in Northwest Arkansas. We also love the transparency that they offer with the coffee they purchase from farmers and mills. We love that thorough quality, truth and accountability, they are finding and bringing some of the finest coffees in the world to Arkansas and we get to pass that along to our customers."
In addition to the coffee itself, the Kings wanted every aspect of IV Kings Coffee to be of the best quality they could bring to Jonesboro.
"We wanted to have the absolute best milk, so we began sourcing our dairy from Ozark Mountain Creamery," said Brandon. "We are also proud to offer syrups that we make entirely in-house almost daily. All of these ingredients add up to create a truly unique experience that we feel matches the same unique experience we offer with our baked goods."
IV Kings Coffee will offer four quarterly menus that will have classics and signature coffees year-round, as well as feature four to six seasonal drinks with each menu change.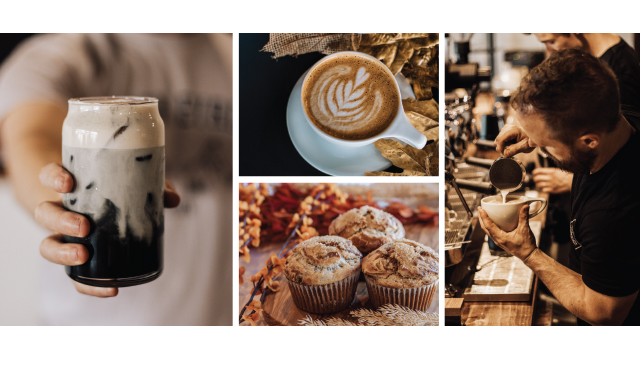 "For IV Kings, my vision on the surface is very simple: introduce and serve our customer base true third wave specialty coffee in a way that is inviting, unpretentious and unexpected," said Brandon. "With each cup we serve, our hope is that it is the best cup we have ever served, and it is served in a way that makes our customer feel as if that is the only drink we are serving all day.
"In a society that primarily only focuses on telling us that everything we do needs to be done faster just so that we can hurry to the next life event, we strive to provide an experience that goes beyond the transaction and focuses on the experiential interaction. We want to be able to greet customers by name. We want to be able to invest relationally with our customers and build community in a way that is uncommon. If we are only serving a drink or pastry instead of truly serving our customer, we are missing the mark. At the end of the day, we want our space to be a place where everyone, regardless of race, religion or creed, can do life and feel that they are welcome like family every time they walk through our doors."
That focus on slowing down and enjoying life and each other and a simple cup of coffee is reflected in the couple's motto, "Slow the Hurry," which has become their way of living and running their business.
"Hurry is the enemy that has been deemed OK, normal and often rewarded as a sign of accomplishment," said Brandon. "In a world that continually tells us that we need to do more, do it faster and fighting the constant battle against the mirage of social media, we want to be totally present in each moment. We hope to offer our patrons an experience that signifies the importance of our interaction with them and also offer a space that allows them to be present in the moment whether it be with friends, family or just by themselves. …
"With our time here, we try to be very intentional with how we use it. Our skull (mortal) logo is our reminder that this is not our permanent home. The crown is symbolic of the crowns referenced in the New Testament – imperishable crown, crown of rejoicing, crown of righteousness, crown of glory and the crown of life. The diamonds on the crown and their placement represent not only the four of us (Brandon, Audra, Collins and Charleigh), but they are also symbolic of God, Jesus, Holy Spirit and our spirit."
As they hit the ground running with their coffee business, the bakery continues to grow in popularity, as well. Everything is made from scratch, most of which come from family recipes that are truly handcrafted.
"Our cinnamon rolls have a following all their own," said Audra. "But, nothing compares to the people who seek out our baked goods just because they had one of our No-Bake Cookies.
"We usually offer a seasonal cinnamon roll and seasonal cookies. Cheesecake has been the newest product that we have started offering since the expansion, and it is something that we are able to do seasonally, also."
Future plans for Southern Confections and IV Kings Coffee include the addition of hand-dipped ice cream from Loblolly Creamery out of Little Rock, as well as a small sit-down menu in the upcoming months for both breakfast and lunch. In the new year, the business will be doing a brunch menu for Saturdays with extended hours. The Kings' newly expanded space can also be rented out for showers, birthday parties, Christmas parties and other large gatherings.
Southern Confections and IV Kings Coffee, located at 2615 E. Nettleton Ave., are open Tuesday through Friday from 7 a.m. to 6 p.m. and Saturday from 8 a.m. to noon. For more information, follow Southern Confections and IV Kings Coffee on social media or call (870) 316-4259.