Summer Concert Series Concludes in July with Akeem Kemp
Summer Concert Series Concludes in July with Akeem Kemp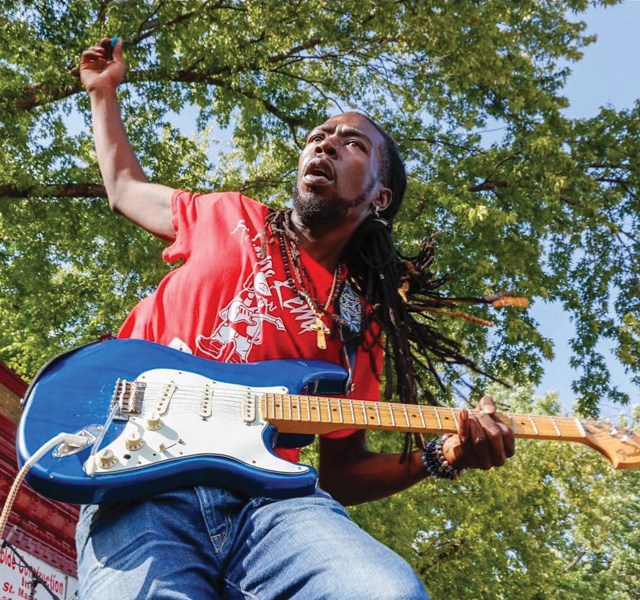 A Summer Concert Series, presented by the Historic Dyess Colony: Johnny Cash Boyhood Home and KASU, will host the final performer of the summer on July 8 from 7-9 p.m. Musician Akeem Kemp will take the stage at Native Brew Works, 515 S. Gee St. in Jonesboro.
Kemp is a singer, guitarist and songwriter originally from Sardis, located in rural Saline County.
Influenced by Albert King's string bending and soulful, smoky vocals, as well as Jimi Hendrix's overdriven amplifiers with high volume and gain, he has created his own style and unique tone.
Through inspiration from life experiences, he uses his music to connect with all walks of life. Kemp is on a journey to create memories, conceive feelings and communicate lyrics that can only be expressed through music.
A blues musician based in Conway, Kemp first picked up a guitar at age 5, but didn't learn to play until he was 12 years old. He started playing in church, following the example of other players in church, and still plays every Sunday.
A talent show winner at Morrilton High School for three years in a row, he performed but was told he could not compete his senior year so others could have the opportunity to win.
Admission to the concert is free thanks to sponsors Electric Cooperatives of Arkansas and Judd Hill Foundation. Additional details can be found at DyessCash.AState.edu or by calling
(870) 764-2274.