Summer Concert Series to Feature TRIPPP
Summer Concert Series to Feature TRIPPP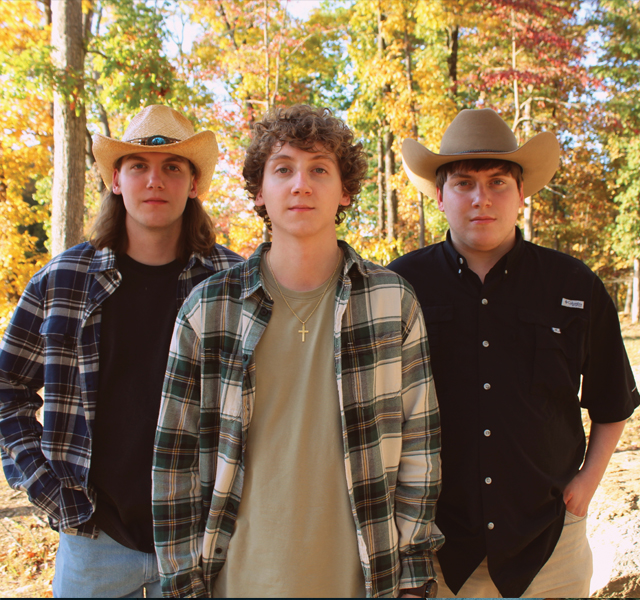 A Summer Concert Series, presented by the Historic Dyess Colony: Johnny Cash Boyhood Home and KASU, will feature its second performers in the series on June 10 from 7 until 9 p.m. The event featuring the band TRIPPP will be held at Native Brew Works, 515 South Gee St.
The band is comprised of triplet 22-year-old Jonesboro natives Treyson, JD and Chaz Stafford. Their unique country sound includes a touch of Memphis blues, Kentucky bluegrass and Southern rock combined with family harmony.
They are now based in Nashville where JD, who sings lead vocals and plays drums, is a student at Belmont University majoring in songwriting. Treyson plays bass in the band and is majoring in Biblical studies at Belmont. Chaz plays guitar and is a full-time musician.
The trio made their Grand Ole Opry debut at the end of last year as special guests of Josh Turner. They were selected from a field of 75 other young Nashville artists and bands for that opportunity.
Awards won include the 2021 Arkansas Country Music Awards "Young Artists of the Year," the 2023 Belmont Spring Songwriter Showcase, being voted "Best Local Band" in Northeast Arkansas five times, and a 2021 worldwide Fender guitar contest recognizing up-and-coming artists.
They have played more than 200 shows throughout the southeast, have raised more than $15,000 for Make-A-Wish and other charities, and have been an opening act for artists such as Riley Green, the Josh Abbott Band, The Kentucky Headhunters and Matt Stell.
Their 2020 debut EP and subsequent singles have all been produced by fellow Arkansan Jon Conley, lead guitar player for Kenny Chesney. They plan to release new music this year and have their debut album in the process. Their original music is available on all streaming services. More information can be found at TheBandTRIPPP.com.
Admission is free thanks to sponsors Electric Cooperatives of Arkansas and the Judd Hill Foundation. The series concludes on July 8 with a performance by the Akeem Kemp Band. Additional details can be found at DyessCash.AState.edu or by calling 870-764-2274.