Sunken Lands Songwriting Circle to Feature Sarah Jarosz
Sunken Lands Songwriting Circle to Feature Sarah Jarosz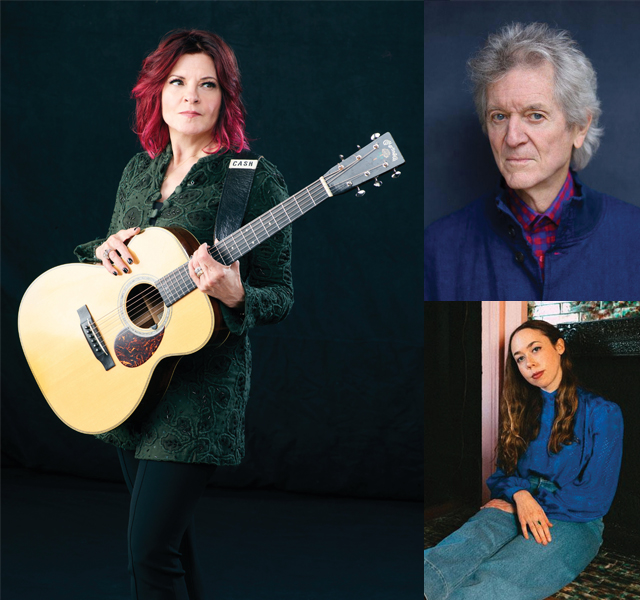 Tickets are on sale for the upcoming Sunken Lands Songwriting Circle, which will take place in Riceland Hall at Fowler Center, located at 201 Olympic Dr., Saturday, Aug. 12, at 5 p.m.
The event, a benefit for the Historic Dyess Colony: Johnny Cash Boyhood Home, will feature performances from Rosanne Cash, Rodney Crowell and Sarah Jarosz, with special guest John Leventhal.
"I'm looking forward to sharing the night with Rosanne and Rodney in a part of the country I've never been to before. I'm truly honored they asked me to join them," said Jarosz.
The event features singer-songwriters who will perform sharing their talent and history through song. Jarosz said she hopes their performance can inspire future songwriters.
"I imagine it will feel full circle to share the stage with Rosanne and Rodney, who have both inspired my musicianship, so I would certainly hope it might be inspiring to other songwriters who are in attendance."
This event is one of many in the past decade that have been hosted in honor of Johnny Cash and in support of the boyhood home, an Arkansas State University Heritage Site.
"You can't talk about American music history without talking about Johnny Cash. He was a trailblazer in his music and his activism, and it's important to continue honoring his legacy because he paved the way for so many who followed in his musical footsteps," added Jarosz.
This is the first event in this series. In addition to the music, the performance will encompass the importance and meaning behind the stories of songs.
"I think it will be a poignant evening of music and the community is lucky to have such a unique event. I'm personally looking forward to hearing Rosanne's and Rodney's stories and sharing songs with them," said Jarosz.
Tickets are available through the A-State box office or at AState.edu/Tickets.