Tastiest Taco: Funding Scholarships for Single Parents in Northeast Arkansas
Tastiest Taco: Funding Scholarships for Single Parents in Northeast Arkansas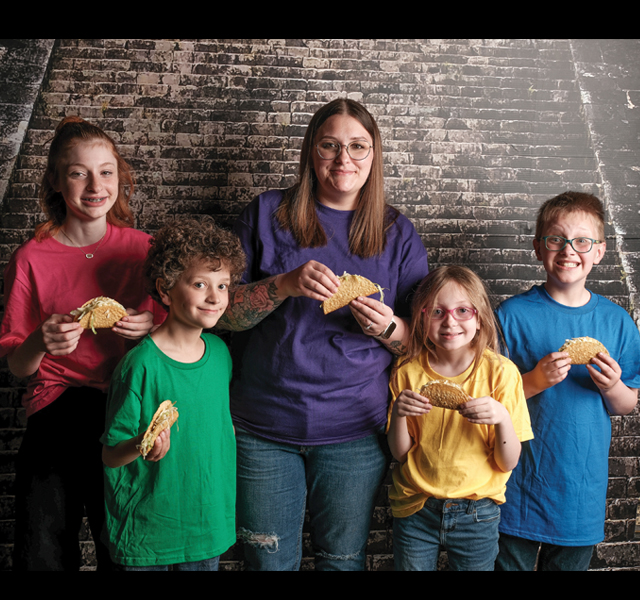 Taco lovers across Northeast Arkansas can unite for a good cause in May as the Arkansas Single Parent Scholarship Fund (ASPSF) kicks off its new Tastiest Taco fundraiser.
ASPSF provides a culture of support, equipping single parents to navigate their futures with confidence, according to the nonprofit's mission statement.
Shaila Creekmore serves as development manager for ASPSF, focusing primarily on the Northeast Arkansas region.
"Arkansas Single Parent Scholarship Fund provides support to single parents going to school to earn skilled trade certificates, associate and bachelor's degrees," said Creekmore. "Our goal is to provide financial support, along with personal and professional development workshops, mentoring and other support as they work toward their graduation and sustainable employment. All of our students are low to moderate income, and many are the first person in their family to go to college or university, both challenges that can make higher education seem unattainable. Our staff and volunteers work to remove these barriers by walking them through the system."
ASPSF is the only scholarship program of its kind and has been providing scholarships in Arkansas for 33 years, said Creekmore.
"In addition to being the only scholarship specifically for single parents, our program is unique because we are not a scholarship program in the traditional sense of the word," she said. "Students receiving our funds can use them in the way that best supports their family. Each semester, we have scholarship award programs where the students can bring their children, family and friends to celebrate with them as they receive their check and certificate. That check is made out to them personally and can be used for rent, utilities, gas, childcare, groceries, clothing, supplies for school – whatever they need to provide for their family while they are in school."
Carrie Allen, one of 10 APSF program managers in the state, works directly with all students applying and those who have been accepted. She covers Clay, Craighead, Greene, Lawrence, Mississippi, Poinsett and Mississippi counties.
"Arkansas Single Parent Scholarship Funds are meant to fill in the gaps for the needs of single parent-headed households while they attend school," said Allen. "Many of our single parents must reduce their work hours – or in some cases leave their jobs all together – while going to school in the case of many of our nursing majors working clinicals, or education majors, who are student teaching. The funds can help replace some of that lost income."
According to Creekmore, when the organization was created in 1990, founders Marjorie Marugg-Wolfe and Ralph Nesson recognized that single parents were often starting and stopping school multiple times before they finished their education – if they finished at all. The issue was typically not the schoolwork or grades, it was financial. ASPSF's purpose is to remove these financial barriers to keep single parents in school so they obtain their degree.
ASPSF believes the best path to moving a family out of poverty is through education.
"It provides a path for not only the parent to find a better job with better wages, but studies also show that children who have a parent with any type of education beyond high school are more likely to attend higher education themselves," said Creekmore. "Our parents see the results of this. Many of them did not grow up in homes where any type of education beyond high school was ever discussed, but now as they attend school, the vocabulary and discussions in their homes change. Their children begin to talk about when they grow up and go to college, what type of jobs they want to have as adults. It creates generational change in these families, so it goes far beyond just a parent going to school."
The nonprofit organization helps students by removing financial barriers for single parents attending trade school or college.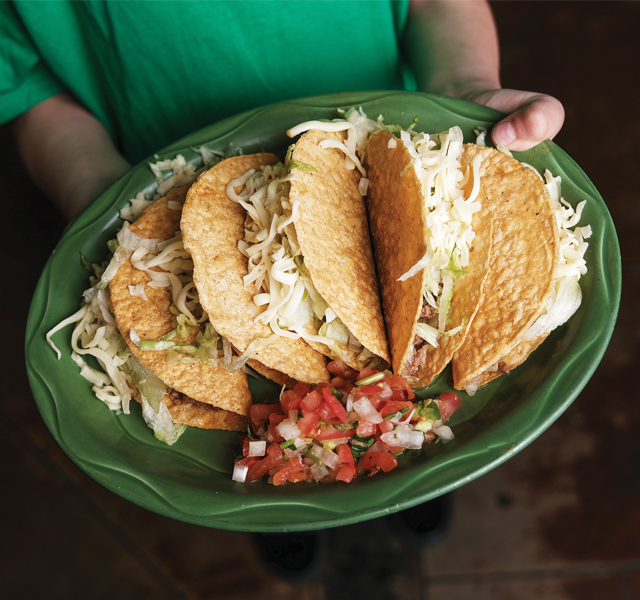 "While most of our students work while attending school, it is often necessary for them to reduce their hours so they can attend classes or have time to study and complete schoolwork," said Creekmore. "For nursing, radiology or other health students completing clinicals, student teachers or other majors that require full-time internships, it often requires them to leave their job for a semester or two to complete those requirements. This is often also the case with skilled trade students, like cosmetology, which requires around 40 hours a week of class and on-the-job training."
ASPSF also provides mentorship and support to single parents, as well as personal and professional development.
"We hold workshops throughout the year with one required each semester the student is awarded," said Creekmore. "These workshops can be financial in nature with topics such as budgeting and saving, banking basics, credit building and repair and first-time home buying. We are very thankful to local banks who provide many of these workshops to us, and they have been incredibly helpful to our students."
Earlier this year, one ASPSF recipient expressed her gratitude to Creekmore and Allen for helping her build a better life for her and her four children.
"I just wanted to share with you that this morning, I closed on my very first home," said ASPSF award recipient Katherine Pryor. "You and the ASPSF program really gave me the boost I needed to not just go back to school, but to also get my life in order. From the home buying and credit repair workshop to the scholarship awards I've been given, the ASPSF helped my family in so many ways and will always have this lasting impact on my family as part of the reason I was able to do this today and start building generational wealth for my kids. Again, thank you so much for your guidance and the opportunity to participate in this program. You make such an impact on so many lives, not just the students directly awarded the scholarships."
In 2022, the northeast region of ASPSF awarded 176 scholarships totaling $174,600, according to Creekmore. During the past 10 years, the organization has awarded 1,932 scholarships to 1,303 students totaling $1,342,175 in awards in Northeast Arkansas. A total of 402 students have completed a certificate, associate or bachelor's degree since 2013.
"Funds for scholarships are raised through grants from organizations like United Way, Arkansas Community Foundation, Entergy Arkansas and other sources," said Creekmore. "Each region has access to state funds from the state office with a share of grants from Walton Family Charitable Support Foundation, the Arkansas Department of Higher Education and other large grants. We also have support from a number of civic organizations, churches and many businesses. And like most nonprofits, individual and family gifts are a large support of our organization. Some of these are annual gifts, and some are monthly donors which make up our GEM (Give Every Month) Society. We also have a number of endowments created by generous long-time donors."
All proceeds from this year's Tastiest Taco fundraiser will go directly to scholarships in Craighead County.
"Craighead is the second largest awarded county in the state every year behind Pulaski County, so the need here is great," said Creekmore. "Last year, we awarded $90,600 just in Craighead County. Thanks to our presenting sponsor, tshirts.com, which is taking care of all of our printing costs, and our other sponsors, every dollar raised will go to the scholarship program. Our other sponsors are Cadence Bank and First Horizon Foundation, which are Fantastaco sponsors, and Arvest Bank, First Community Bank and Unico Bank, which are Antojitos sponsors."
Seven restaurants and food trucks will participate in the inaugural Tastiest Taco fundraiser. Participating restaurants include Casa Maya, Los Arcos (two locations), Casa Blanca Mexican Grill, Tacos Daisy, Uncle Taco and Native Brew Works.
"We will sell the Tastiest Taco card for $10, and participants will go to each taco place listed to receive a free taco; (then) they can then go to our website to vote for their favorite taco," said Creekmore. "The location receiving the most votes will win Tastiest Taco for the year and receive the traveling trophy to display at their location for one year. It's something different, and we are hopeful for a good first year."
Each card has a unique code that will be entered on the website when participants go to vote. This will ensure that each person is only able to vote once and that only participants with Tastiest Taco cards will be able to vote. In addition, organizers have added a gift basket to this year's event, which is full of items needed for a Taco Tuesday at home. Every card purchased will be entered into the drawing for the basket. The winner of the basket will be announced at the same time as the presentation of the Tastiest Taco winner.
Once ordered, Tastiest Taco cards will be mailed to the participant or may be dropped off to them if they prefer. To purchase Tastiest Taco cards and to vote, visit aspsf.org/tastiest-taco.
"We think this would be a great activity for families," said Creekmore. "During the month of May, families can have fun going out to dinner or maybe Sunday lunch as a family to get their free tacos, enjoy a meal at these great restaurants who are supporting ASPSF, and then each family member gets to vote to select their favorite."
Applications for the fall semester are now open and will close on June 15. Applications for the spring semester will be open Aug. 15 through Oct. 15, and summer applications will be open Jan. 15 through March 15, 2024. Applications and eligibility requirements can be found online at aspsf.org. Beginning this fall, award amounts will be increased to $1,600 for full-time students and will range from $1,200 to $400 for part-time students.