The Cardiologist's Wife: A Healthy Gift Guide for the Holidays
The Cardiologist's Wife: A Healthy Gift Guide for the Holidays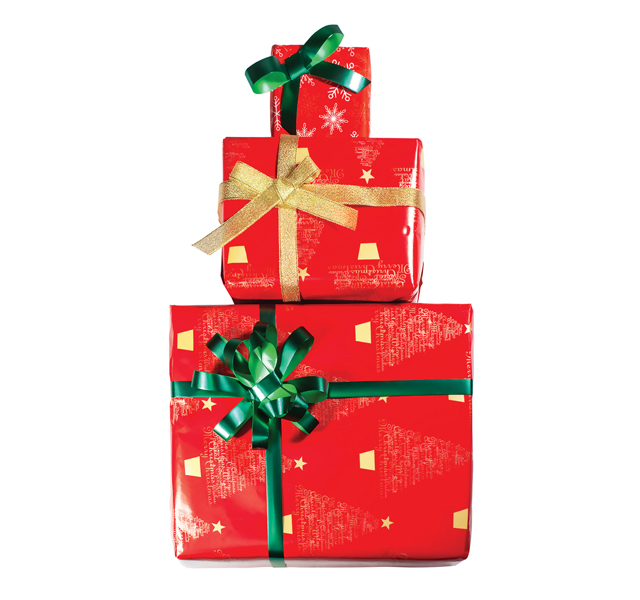 by Lisa Tedder

The holiday season is fast approaching. Are you a procrastinator when it comes to buying gifts or do you already have all your gifts wrapped and under the tree? Whichever category you fall in or somewhere in between, here is my annual healthy gift guide. There is sure to be something on it for someone special on your list.
Santa's elves want to remind everyone that many of these items will be marked down on Black Friday and Cyber Monday. Remember to shop locally when possible and shop early to make sure your items are still in stock.
For the person who doesn't like to run or walk in less than ideal weather, a folding treadmill will keep them inside in climate-controlled comfort while they exercise. Foldable treadmills come in a wide range of prices, from around $200 to $1,000, and have many different features. Look for one that folds easily and slides out of sight under a bed or sofa, which is a key feature when space is limited. Available online at many different sites or Academy Sports. Check for sales as the holidays near.
If you know someone who is concerned about weather-related issues, give an emergency weather radio for their peace of mind. A good radio needs an alarm tone, the ability to pre-select the National Weather Service alerts received based on location, the ability to operate on batteries or even better, be hand cranked so you have service no matter what happens. Extra features like built-in flashlights or USB phone chargers can come in handy. Prices range from $15 to $90 and can be found on Amazon or at Wal-Mart and other stores. While you are at it, a good flashlight comes in handy when the power goes off. Thrunite makes several great flashlights starting at $29 but my favorite is the trusty TC15 at $49. Small and rechargeable, it has an incredibly bright light and is available on Amazon.
If someone you know has difficulty putting on and tying their shoes, Skechers Slip-ins may be a welcome solution. These athletic style shoes have no laces to tie and are made to step into without bending over or using your hands, ideal for someone with arthritis or recovering from surgery. Prices start at $75 for either men's or women's. Available at Skecher's on Highland Drive or online.
There is growing evidence that a combination of hot and cold therapy is good for aches and pains from a sports injury, arthritis or other chronic pain. The Therabody RecoveryTherm Cube provides instant heat, cold or contrast therapy for targeted pain relief in a compact, portable device. Online at various sites at a cost of $149.
Pickleball is the fastest growing sport in the U.S. for all ages because it's relatively easy to learn, is sociable and can be played casually or competitively. Get your family in on the fun with the Venux Portable Pickleball Net Set from Amazon. The set includes 4 paddles, 10 balls and an easy to assemble net. Available for $130 on Amazon. For those on your list who already play, upgrade their paddle. Paddletek has a nice selection of paddles ranging in price from $69 to $199 on Amazon.
Give the child, teen or adult who has trouble settling down and going to sleep a Zenimal Meditation Audio Player. These devices play guided meditations, music and soothing sounds that help you relax so you can sleep. Zenimal is easy to use, rechargeable and comes pre-loaded with 9 meditations and you can purchase additional meditation memory cards. Available on zenimals.com or Amazon for $69.
What kid doesn't love to swing? The SkyCurve Rectangular Platform Swing from Hearthsong is the ultimate swing for relaxing or adventure. At 60 inches long, 32 inches wide and holding up to 400 pounds, the swing is large and sturdy enough to hold four small children and is sure to provide many hours of fun. Found on hearthsong.com for $119.
Paddle boarding is another sport that is gaining in popularity as it is a great low-impact total body workout. As a bonus, paddle boarding allows you to de-stress and enjoy being outdoors. Inflatable stand-up paddle boards offer a more affordable, easy to use entry into the sport. They can be deflated and rolled up compactly, making them much easier to store and transport. They can be just as durable as the hard boards, if not more so and are very stable in the water because they tend to be wider than rigid boards. Check out the SereneLife Inflatable Paddle Board that comes with accessories and a carry bag. Available on Amazon, for $250.
Fill everyone's stocking with an Ocoopa rechargeable hand warmer. Available in many colors and sizes, these are great for keeping hands warm in all kinds of situations: a football game, hiking, camping or someone who has trouble with arthritis in their hands. Prices range from $25 to $43. Available online at ocoopa.com.
A good hand cream makes a nice stocking stuffer. Moisturizing your hands keeps the skin looking healthy and keeps it from cracking during the cold winter months. Some good ones to try are Neutrogena Norwegian Formula Hand Cream, L'Occitane Almond Delicious Hand Cream, O'Keeffe's Working Hands Cream and Vaseline Advanced Repair Fragrance Free Hand and Body Lotion.