The Occasions Lady and A Red Dress Gala to Remember
The Occasions Lady and A Red Dress Gala to Remember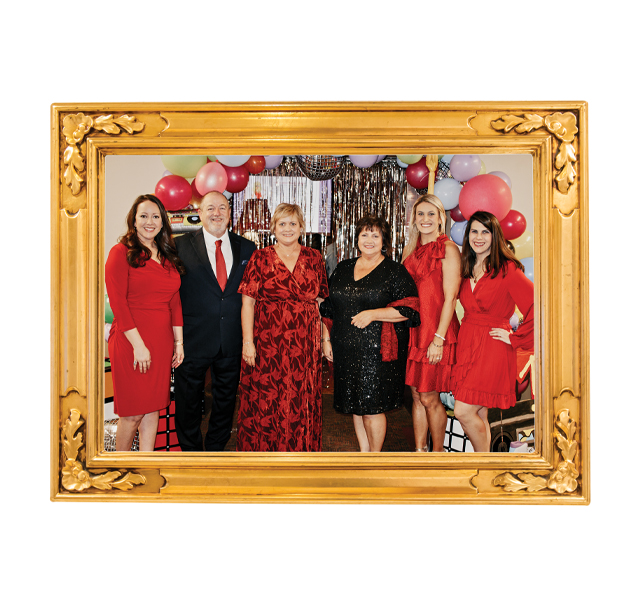 Last month, the entire Occasions staff had the opportunity to get dressed up and enjoy attending the 16th annual Red Dress Gala at Centennial Hall on the campus of Arkansas State University.
Although many of our staff members attend events in the community on a regular basis, it is rare to be able to get everyone together. Typically, we are either covering events or volunteering at events, but rarely are all of us in the same place at the same time.
Occasions' Art Director Brittney Osborn, Business Manager Donna Fincher, Senior Account Executive Megan Morris and Editor and Writer Audrey Hanes joined Rodney and me Feb. 25 at the 2023 Red Dress Gala. During the event, the Community Health Education Foundation (CHEF) recognized Occasions Publishing Group as the Professional Community Service and Support Honoree (fewer than 50 employees). Spouses, along with some of our friends and family members, were also able to attend the celebration.
We were in excellent company. Other 2023 honorees included Dr. Willie and Honey Hurst, health advocates; David Daniel, Ed Way Community Service and Support Advocate; Kim Hauge, Red Dress Ambassador; and First Community Bank, Professional Community Service and Support Honoree (more than 50 employees).
Although we are technically a small business falling within the category of fewer than 50 employees, we actually have a much smaller staff than that. I am often amazed at the end of the month at what six staff members, with assistance from a few freelancers, are able to accomplish.
As I often say, our staff is small but mighty, and each person plays an integral role in getting our publications to press each month. Without their talent and dedication, we would not be able to promote the important work of area nonprofits, highlight the arts in our area or share positive stories about the people, places and businesses that make Jonesboro such a wonderful place to call home.
This month, I want to thank CHEF for selecting Occasions Publishing Group as one of its honorees and recognize our staff members for their dedication. Without the contributions of each person on staff, we would not have had the opportunity to serve as Jonesboro's city magazine for the past 20 years.
They are simply the best, and each one deserves to be recognized. So, if you happen to see one of the friendly faces above, please join me in congratulating them and thanking them for their continued effort in making Occasions the best it can be.