The Occasions Lady and Rock Bands of the 80s
The Occasions Lady and Rock Bands of the 80s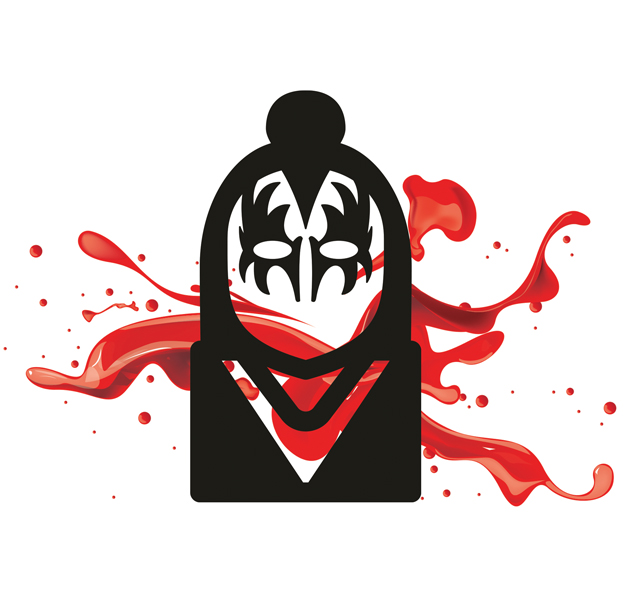 by Audrey Poff, illustration by Brittney Osborn
I didn't go to a lot of concerts as a teenager, not because I didn't like music, but because I was the baby of the family, and a girl child, so my parents weren't keen on me making late night trips from Blytheville to Memphis without supervision.
As a parent, I completely understand their concern, but had I known those years represented my best chance to see some of the most iconic bands in history, I might have found a way to persuade them to let me go. Queen, Prince and The Revolution, ZZ Top, Foreigner, KISS, Journey, Aerosmith, and the King of Pop, Michael Jackson – I could have seen them all at the Mid-South Coliseum in Memphis during the '80s.
At the time, I was too young to drive, and my older siblings were married or in college by then. Had I known then what I know now, I would have had no shame in having my parents drop me off at the front door of the coliseum if that's what it took. They might have locked the doors upon arrival though.
Standing in front of the stage during the Downtown Jonesboro BBQ Fest last month watching the local KISS tribute band, Exciter, reminded me of some of the legendary concerts I missed. I was intrigued by the iconic make-up and the KISS costumes worn by band members, as well as a few members of the audience. After the concert, even my husband admitted to being a member of the KISS Army back in the day. My knowledge of the KISS band members was lame compared to that of other friends who were in attendance.
So, it was probably no surprise to others as to what was about to happen when the Exciter band member dressed like Gene Simmons took center stage in Downtown Jonesboro last month. I was front and center, and completely unsuspecting of the theatrics about to take place. As I focused on taking photos, I felt drops of liquid hit me from head to toe. I was in the perfect, yet unfortunate, position of being splattered as the tribute musician dressed as Simmons chomped down on fake blood. Drops of red goo landed in my hair, on my face and splattered across my clothing. With no change of clothes on hand, I opted to enjoy dinner with friends and take photos during the rest of the concerts looking like I might possibly have stabbed someone. There are still a couple of "blood" spots that I recently discovered on my new Hokas.
I was only 6 years old when KISS first graced a club stage in 1973, but I wish I had seen them at their peak in the '80s. With their leg-breaking boots, captivating theatrics, pyrotechnics and outrageous stage performances, I am a little envious of those who were able to see KISS and other iconic bands of the '80s in a live performance.
In 2019, KISS began its farewell End of the Road tour – an allegedly final string of shows that began in 2019 before being interrupted by the pandemic. They have since performed in concert in 2021 and 2022, and there is talk of a final show in New York in 2023.
With original band members now in their 70s, I may be a little late to the party but it's still bucket-list worthy. And since I had such an upclose and personal experience during the KISS tribute concert last month, I won't be needing top-tier tickets in the pit or too close to the stage. I think I'm good for life on the blood-splattering experience.