The Occasions Lady and The Team That Makes It Happen
The Occasions Lady and The Team That Makes It Happen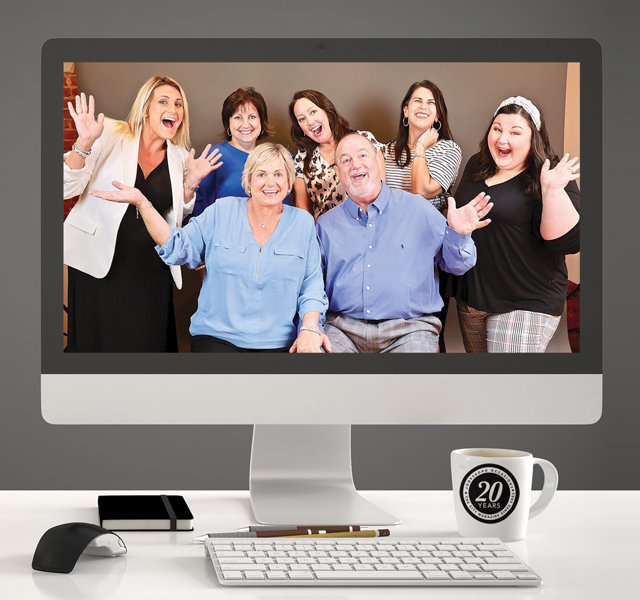 It's officially August, and for the Occasions team, it's time to celebrate a milestone that has been 20 years in the making.
This month, Occasions Publishing Group is celebrating the 20th anniversary of Jonesboro Occasions. Since the magazine debuted in August 2003, we have proudly served as THE CITY MAGAZINE for Jonesboro. It's hard to believe that two decades ago we started the magazine from a spare bedroom in our home with three children who were 10, 6 and 1 year old at the time.
Starting a new business is a risky venture. According to the U.S. Small Business Administration, only 50% of all business startups survive for five years. Looking back, the first five years of business were much less of a struggle than surviving a global pandemic with a city/social magazine while the world shut down for a few years. That was a scenario that wasn't even on the radar when we decided to start a publishing business in 2003.
There have been plenty of obstacles along the way, but we have a dedicated team that shows up and gets the job done. When life throws challenges our way, and this year they seem to be hitting like a Mack truck, we know that we can depend on each member of our staff to give it their all.
In appreciation of their service, it's the members of the Occasions staff who deserve to be recognized this month. Those smiling faces pictured behind Rodney and me in the photo above include Audrey Hanes, editor-at-large; Donna Fincher, business manager; Megan Morris, senior account executive; Brittney Osborn, art director; and our newest addition, Rachel Guerin, account executive.
If you see one of these smiling faces out and about this month, please help us congratulate them as we celebrate 20 years of Occasions. We simply could not ask for a better team and appreciate all that they do to bring the magazine to life each month.
Let the celebration begin!