Twenty Years of Duck Classic
Twenty Years of Duck Classic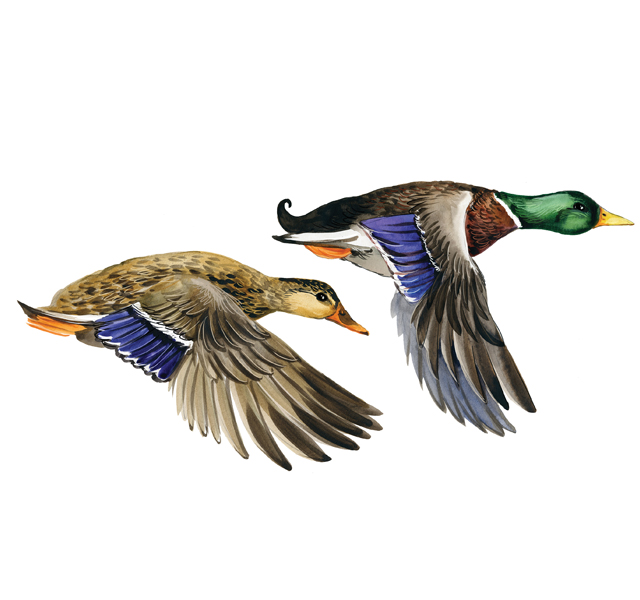 by Audrey Hanes, photos submitted
As the NEA Baptist Charitable Foundation celebrates 20 years of its largest annual fundraiser, Duck Classic, the event returns bigger and better than ever to raise money for the nonprofit's six programs that impact the health care and lives of those in the Jonesboro community every day.
After taking the event virtual in 2020 because of the COVID-19 pandemic, and after dealing with a tornado in the area the evening of last year's Duck Classic, organizers are ready for their 1,600-plus guests to be able to support the event in person and enjoy the evening as planned. The 2022 Duck Classic's charitable banquet will take place on Dec. 13, followed by a 20-team duck hunt on Dec. 14. The annual event will feature extensive live and silent auctions, as well as its highly anticipated Grand Classic Raffle, which raises $75,000 and offers raffle participants the chance to win a duck truck, a 2023 Can-Am Defender, a $15,000 furniture shopping spree to Gamble Home, a Remington 870 12-gauge shotgun or a Franchi Affinity 20-gauge shotgun.
"We are so grateful to the community that they have supported us through sponsorships and volunteering and attending," said the foundation's executive director, Kim Provost. "We are also grateful to those who have donated duck blinds and land to the event; we have been able to take a natural resource for our area and turn it into that something that has primarily funded our foundation for 20 years. It's not just the work of our staff and volunteers, it takes the whole community to pull it off."
Provost, who has been with the foundation since 2004 and recently became its executive director, handed over the event planner reins to Rhonda Parker last year after 18 years of planning the fundraiser. She and Parker have worked hand-in-hand for this 20th anniversary event, which features a raffle of a custom gun and several other commemorative aspects.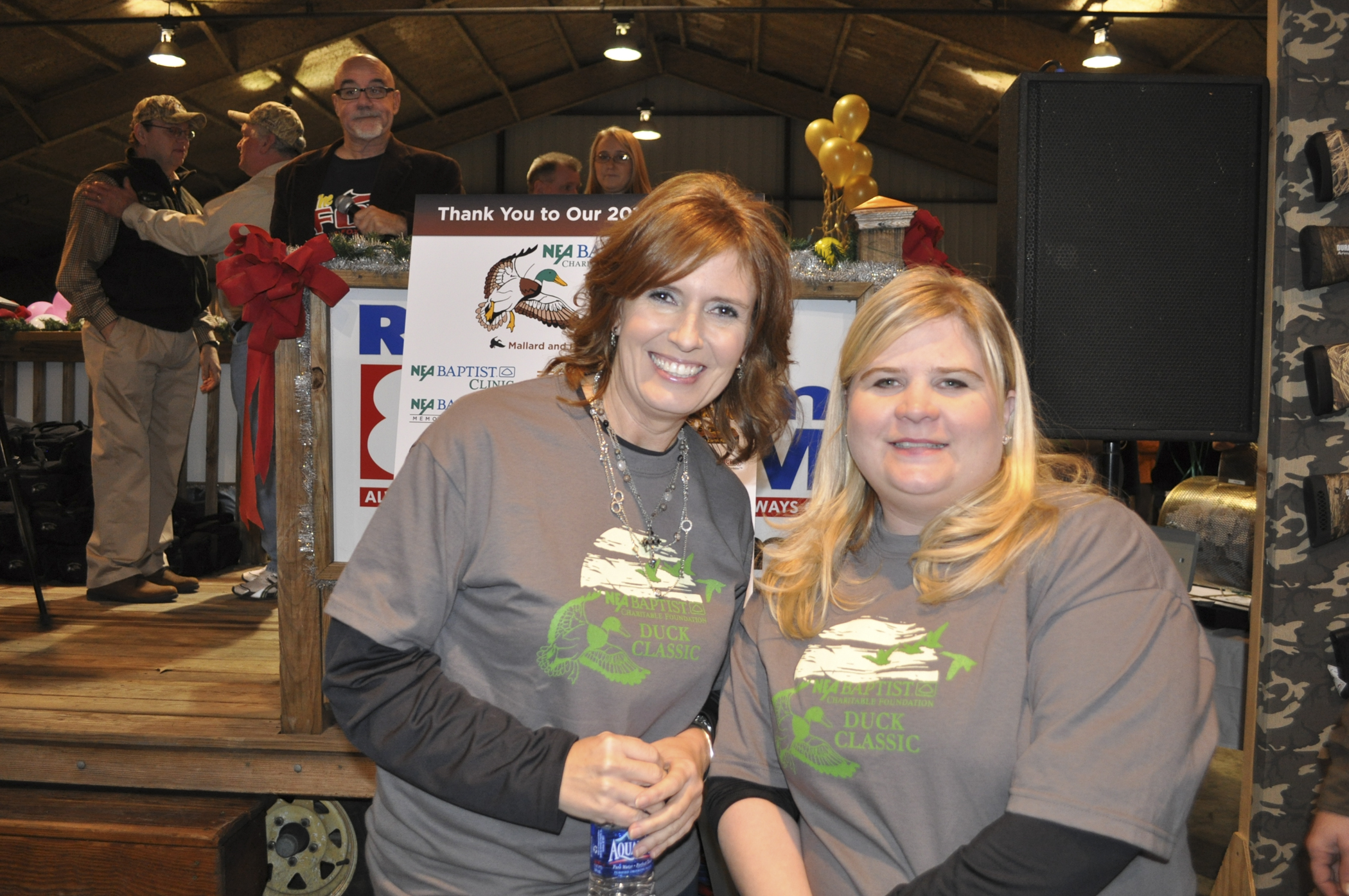 "She is doing a great job, and I'm excited to see her fresh spin on things," said Provost of Parker. "We are really indebted to the community for the support; it has allowed us to raise more than $6.5 million over the past 20 years. We have knocked on the door of $700,000 before, and we would love to meet/exceed that goal this year for the 20th anniversary."
Those funds support the organization's six programs: Medicine Assistance Program, HopeCircle, Center for Healthy Children, Wellness Works, Center for Good Grief and ShareHope. The Center for Good Grief is the foundation's most recent program, which launched five years ago and offers free grief counseling to children, teens and adults who are grieving the loss of a loved one.
"The grief center has grown with the addition of more therapists and counselors," said Provost. "The whole pandemic brought a new dynamic to the grief center. The need was there, but we were able to transition to teletherapy, as well. Now we are able to offer both to better meet the needs of our clients. …
"It is a joy to be able to know we are able to help people every day. Every day there is a phone call of someone needing help. The community support has allowed us to be able to meet the needs of people in any situation that may arise. The event is set up so that every dollar raised goes towards those programs. Everything raised at Duck Classic goes right back into the community."
Parker, who began working with NEA Baptist Charitable Foundation in 2019 as the operations coordinator for the Center for Good Grief, says she has worked hard to fill Kim's shoes and has appreciated having her as a mentor for her first time officially at the helm of Duck Classic.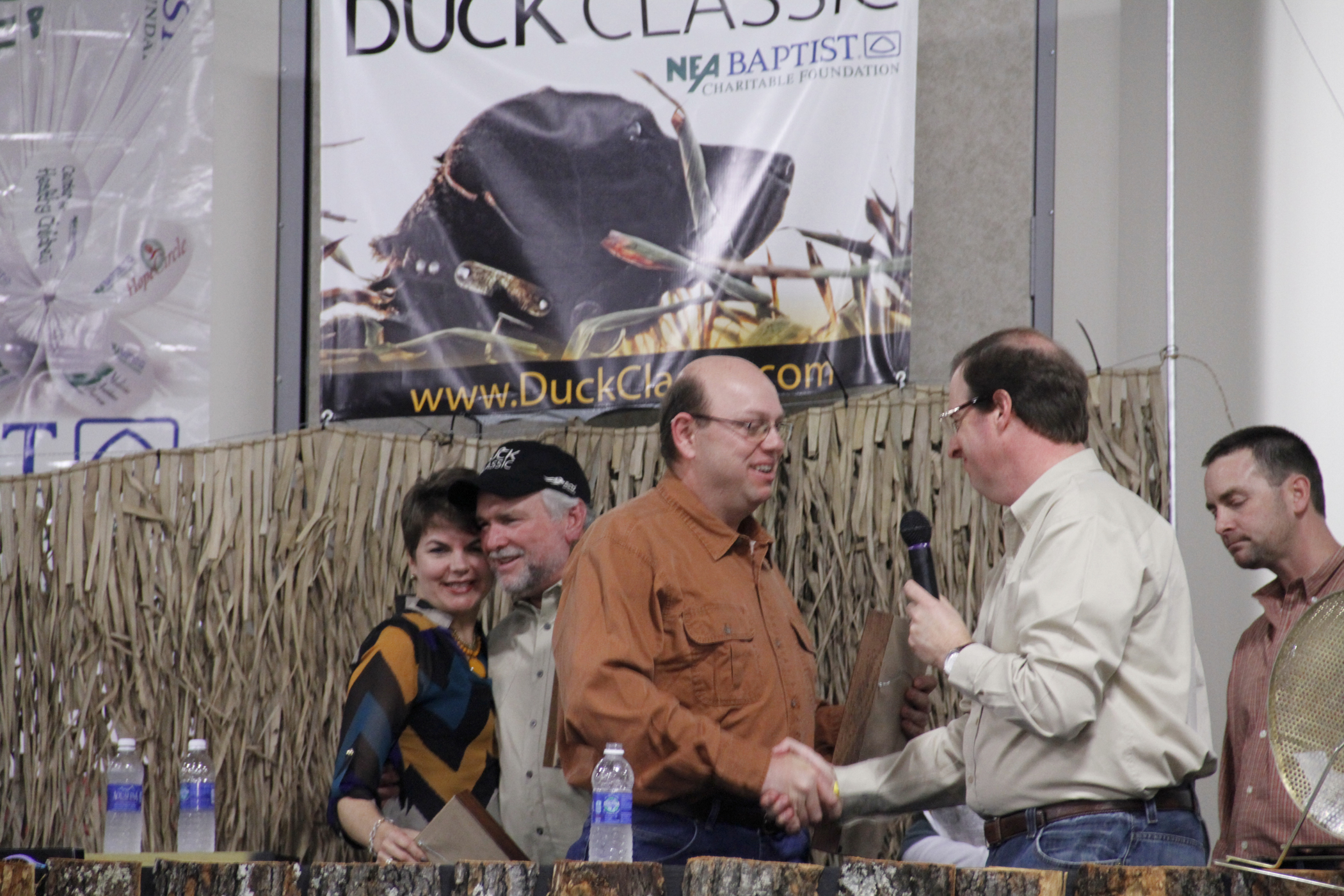 "Kim has been, for lack of a better word, the cornerstone of Duck Classic for such a long time," said Parker. "There is no doubt that this event is what it is today because of the dedication, commitment and hard work she has poured into it for all these years. She is an incredible mentor and leader and, although she has moved into the executive director position for our foundation, I'm so very fortunate that she continues to share her insight and wealth of knowledge with me as I navigate my new role here."
She reminds attendees that because all aspects of the events are donated, every penny of the funds raised at Duck Classic go right back into the community by allowing all six of NEA Baptist Charitable Foundation's programs to be offered for free.
"Duck Classic is a huge, multi-faceted event, so our team, in some capacity, is in planning stages year-round," said Parker. "Of course, this year is so very special because it is our 20th anniversary event. Back in January, we sat down with our marketing team and began with the idea of a throwback theme. So, from the unique sponsor information boxes to the old-school camo backgrounds to our 20th anniversary T-shirt, we have really worked to create something exciting and fresh this year. The 20th anniversary banquet will be one that we can be proud of for a long time.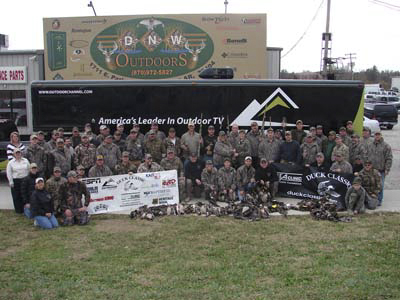 "Of course, the Duck Classic banquet is just part of this event; we have teams coming from all over the country to participate in the Duck Classic hunt. We have teams that have been hunting the classic since its very beginning and teams that are joining us for the very first time this year. In addition, we are unveiling our first annual Youth Open this year with the goal of really reaching the next generation of hunters and enabling families to continue the tradition of duck hunting. It's truly an exciting time for our foundation."
This is the fourth Duck Classic that Parker has been a part of, and she says the opportunity to see the Jonesboro community come together for a united mission to enhance the health care and lives of those the foundation serves throughout the community is truly the best part of the event.
"No one wants to have a need for one of our programs," said Parker. "No one wants to have to choose between buying food and paying for prescription drugs. No one wants to walk the debilitating journey of grief. No parent wants to see their child battle obesity. Certainly, no one ever wants to hear a cancer diagnosis.
"The programs of NEA Baptist Charitable Foundation are here to support our community in those times of need. During the trials, during the lonely moments, during the battle – we are here for you. Duck Classic makes that possible."
The 2022 Duck Classic charity banquet will take place on Dec. 13 at First National Bank Arena on the Arkansas State University campus from 5-10 p.m., with the duck hunt scheduled for the following day. The silent auction opened online last month and will go through the night of the banquet. For tickets or more information, visit duckclassic.com.