The Cardiologist's Wife: Utilizing Health Services at A-State
The Cardiologist's Wife: Utilizing Health Services at A-State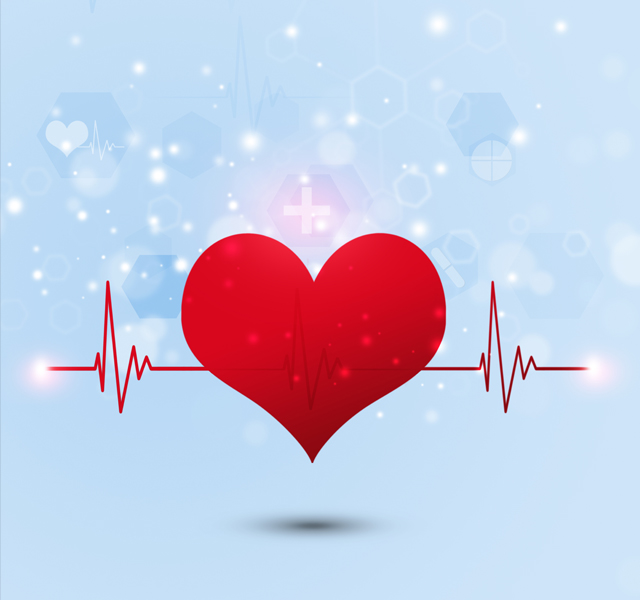 by Lisa Tedder
Sometimes the resources we need are hiding in plain sight. Arkansas State University is home to several health-related services that are available to the public, yet not everyone is aware they exist. Many of these services are free and accessible to anyone in the state of Arkansas. We are very lucky to have these specialized programs right here in Jonesboro, as they offer much-needed help that may not be readily found elsewhere. If you know someone who might benefit from one of these healthcare programs, please pass this information along.
The Beck Center for Veterans is unique, as it is the only known comprehensive wounded veteran program of its kind operating on a university campus in the U.S. Established through a generous donation from Buddy and Charlotte Beck, the program provides a central location for numerous services for wounded veterans. Physical therapy, speech language therapy, audiology evaluations, occupational therapy, nutrition counseling, substance abuse treatment and mental health counseling for individuals currently serving in the military or with prior military service and their dependents are just a few of the services offered. These services are intended to supplement and fill in any gaps for veterans who are also eligible for government benefits. The center focuses on personal rehabilitation, individual development and education by aiding with educational opportunities, housing through the Veteran Cottages, a food pantry, business and career development, support groups and social opportunities for vets and their families. For more information, call (870) 972-3788.
The NYITCOM Medical Clinic is a multi-specialty clinic staffed by faculty members of the NYIT College of Osteopathic Medicine located on the campus of Arkansas State University. As part of an academic institution, these physicians use the latest medical discoveries and medicines to provide the best care possible. A DO, or doctor of osteopathic medicine, differs from an MD or medical doctor in that they are trained in hands-on techniques known as osteopathic manipulative medicine or OMM to treat a variety of problems such as back pain, neck pain or sports injuries. Several of the physicians at the NYITCOM Clinic are trained in OMM; other specialties include pediatrics, infectious disease, OB/Gyn and family medicine. The clinic is located on Red Wolf Boulevard next to the St. Bernard's First Care Clinic. Medicare, Medicaid and other types of insurance are accepted. To make an appointment or for more information, call (870) 972-2054.
Arkansas State Speech and Hearing Center provides an assortment of diagnostic evaluations and therapy services to individuals of all ages with communication disorders, all at no charge. Treatment is administered by speech-language pathology grad students under the supervision of a licensed and certified speech and language pathologist. Individualized private and group therapy is offered year-round in hour-long sessions, twice per week. Additionally, an audiologist is on staff for hearing evaluations and aural rehabilitation therapy.
The Speech and Hearing Center also runs a summer reading camp for children in the first through sixth grades who are at risk for reading difficulties, and it also has an after-school program at the Hispanic Center. Self-referrals are accepted at the Speech and Hearing Center, but space is limited, and the program is often filled. For more information or a referral form, call (870) 972-3301.
Parkinson's Voice Project provides services for a wide variety of problems ranging from articulation, language, fluency, swallowing and feeding disorders resulting from traumatic brain injury, stroke or Parkinson's disease. This program serves patients anywhere in the state in person or through telemedicine.
Patients undergoing radiation treatment for head or neck cancer often develop fibrous tissue in their neck, making swallowing more difficult. The Head and Neck Cancer Program is designed to help with therapy and education during and after oncology treatment, specifically if the patient has exhausted their insurance coverage for therapy.
The Hippotherapy program at A-State is a physical, occupational and speech therapy program that utilizes the movement of the horse to strengthen the balance, motor skills and sensory input of the participant. Hippotherapy aids physical rehabilitation as when a horse walks, it causes the rider's pelvis to move in the same way as if the rider was walking, thus aiding in strengthening muscles and improving balance. The free, one semester program is open to both adults and children with conditions like Parkinson's, strokes, Down's syndrome, Autism, Spina Bifida and more. The program also benefits A-State PT and OT students by providing hands on experience working with actual patients. The A-State Equine Center partners with the PT department by furnishing the horses and staff to assist with handling the horses during therapy sessions. Though most participants are referred by other physical or occupational therapists around Jonesboro, the program does accept self-referrals as long as the participants meet the criteria. Call Rachel Wilkins at (870) 243-4358 for more information.
The ASU College of Health Professionals and Encompass Rehabilitation partnered to provide a Parkinson's Bootcamp that focuses on therapeutic activities designed to increase physical, cognitive and social participation that will enhance clients' quality of life. The free, week-long camp provides a variety of fun, whole body workouts that increase health and wellness for both clients and their caregivers and teaches strategies to minimize symptoms so individuals participate more in everyday activities. Camp participants have time to share their experiences and concerns with each other while giving and receiving comfort, advice and encouragement. The next camp is October 2-6.
For more information, contact Amanda Mohler at amohler@astate.edu.